Originally used as a small service and storage location between a kitchen and a dining room, a butler's pantry may seem like an outdated concept, but it is a genius solution for those who enjoy hosting!  Here are some of my favorite butler's pantry designs to inspire your renovation project (and take your at-home entertaining up a notch)!

The Hostess' Station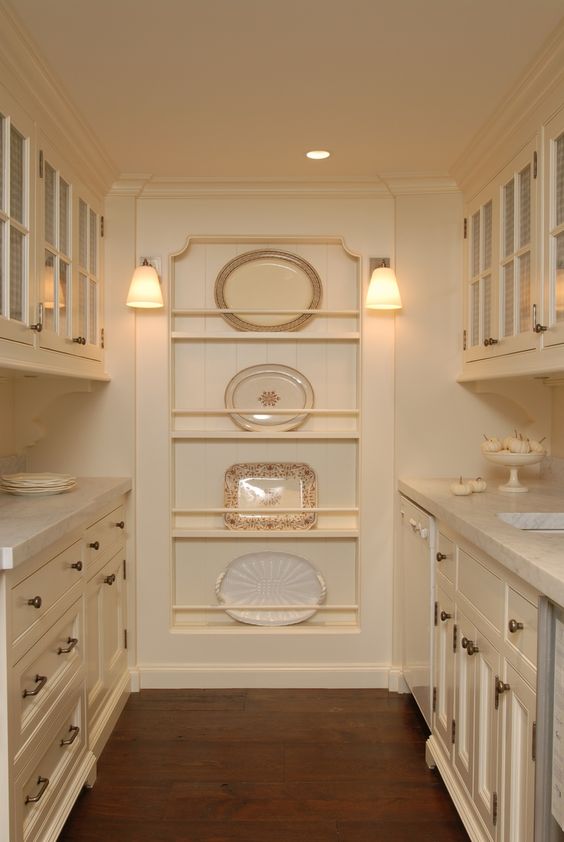 Re-purposing your home's butler's pantry is a fabulous way to keep your kitchen organized during a party.  Using your butler's pantry as a catering station will keep the food available for guests without making your kitchen an unsightly mess.
Seasonal Storage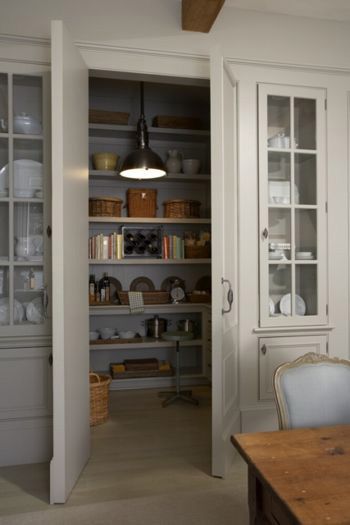 Create a secret storage unit you can pull extraneous kitchen goods from!  A butler's pantry is a great way to keep your extra china sets safe and neatly organized, or store pots and pans and appliances that are too large for display.
Elegant China Display
Transform that extra space between your kitchen and dining room into an elegant display area for your china collection, crystal or heirlooms.  Faux finished walls, stainless steel hardware and a statement light fixture work together for the perfect fusion of traditional-modern styling.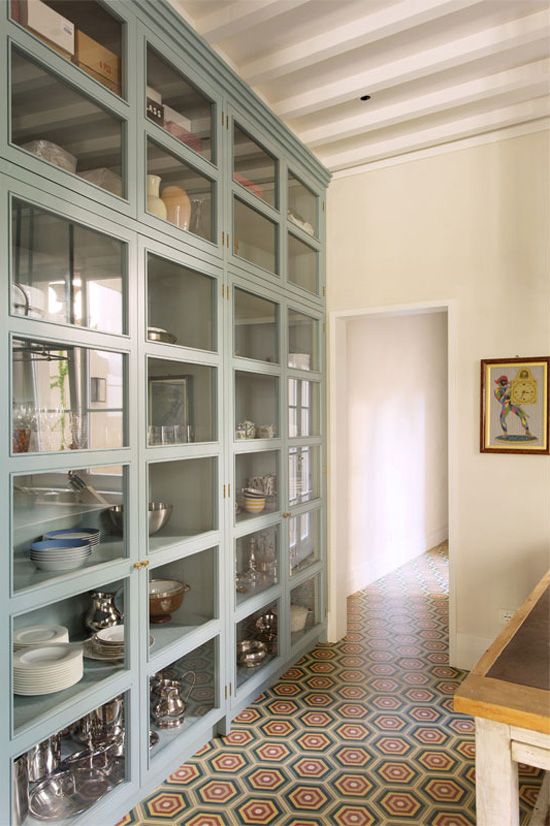 Discover more beautiful butler's pantry design ideas on my "Butler's Pantry" Pinterest board here.