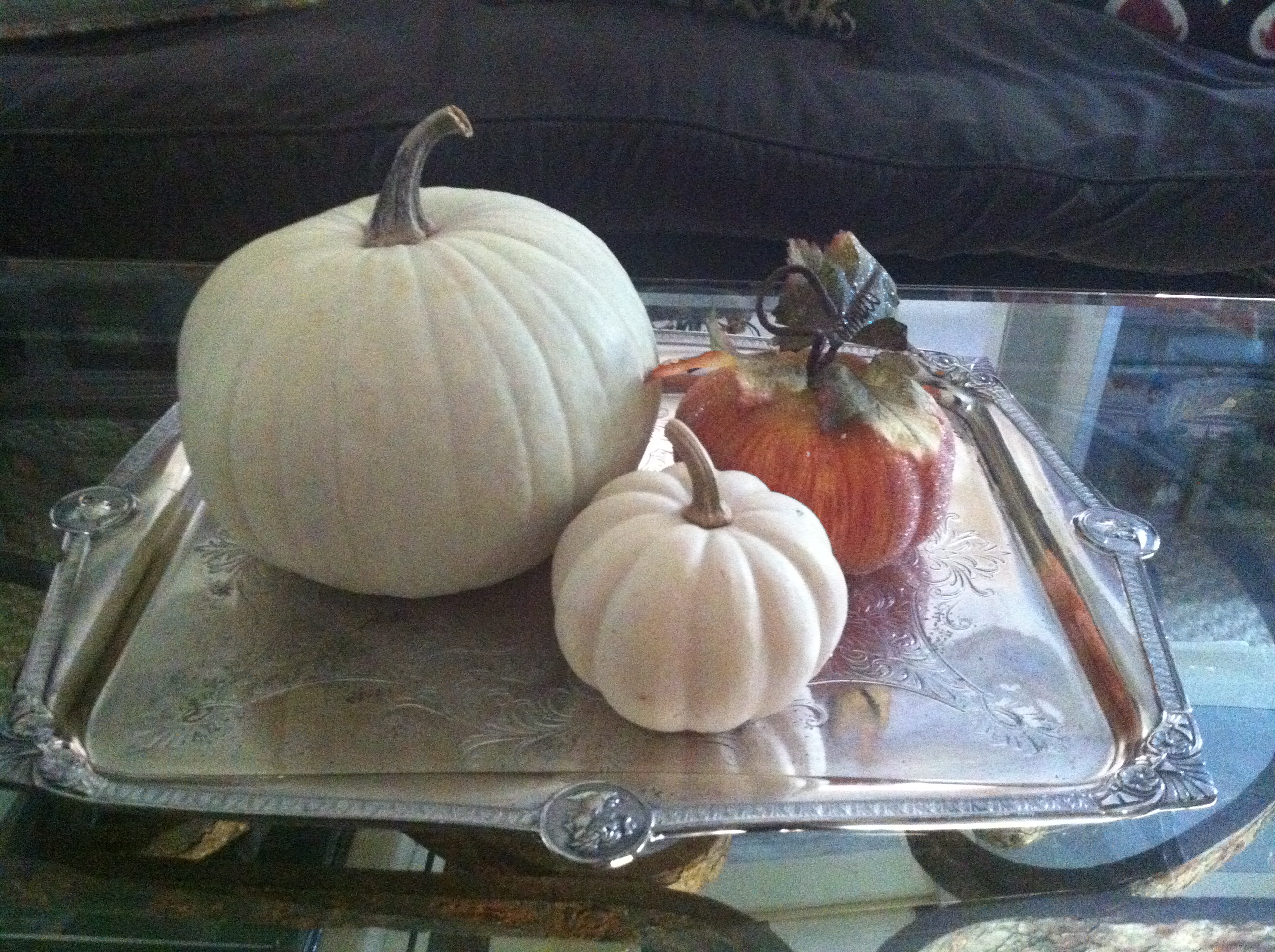 Spending time on the East End this past weekend was fun. Montauk had their annual Community Day and Chowder Contest. Which was won by Sole East for – I believe – for the Third year in a row!
Of course, we were not coming home without our pumpkins. We love stopping at the farm stands for pies, fruit, veggies and flowers and this time of year — Pumpkins!
Once home – it's easy to put some pumpkins together for a display. I put mine on a silver antique tray – I love these white pumpkins which look great in my living room but would look equally beautiful on a spare modern table.