As a designer, it is my job to take the mundane and make it memorable.  A chair on which one sits, is more than just a chair; it is an opportunity for a statement!  Break out of your interior design rut and introduce texture, a pop of color and shape into your design . . .with a simple chair!
Shapely Chairs
Shapely chairs can provide a feeling of comfort and make guests feel welcome.  Strange as this chair is, it looks like the perfect seating arrangement for a three-person conversation, am I right?
Fur for the Home Office
Your home office is a personal space, so make it feel like one!  I love this fun fur chair, perfect for working in a home office.  You might even find that this chair is so cute and comfortable, that your teen borrows it to do homework in!
Classic & Crisp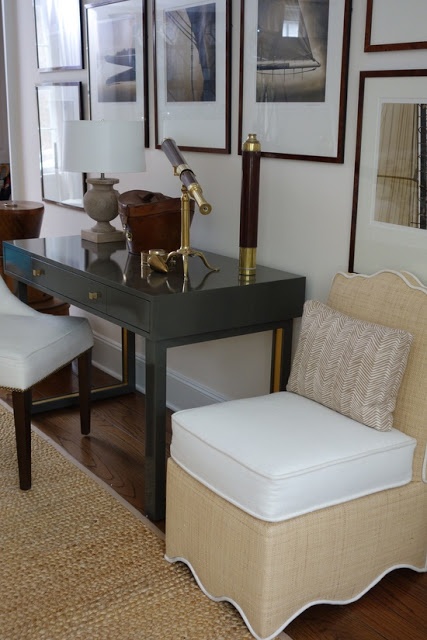 Does your home feature a traditional interior decor?  Consider working in crisp, classic chairs.  This set of stately chairs works perfectly alongside a chic black console table.
Note the salon-style wall arrangement of photographs!
Brighten the Palette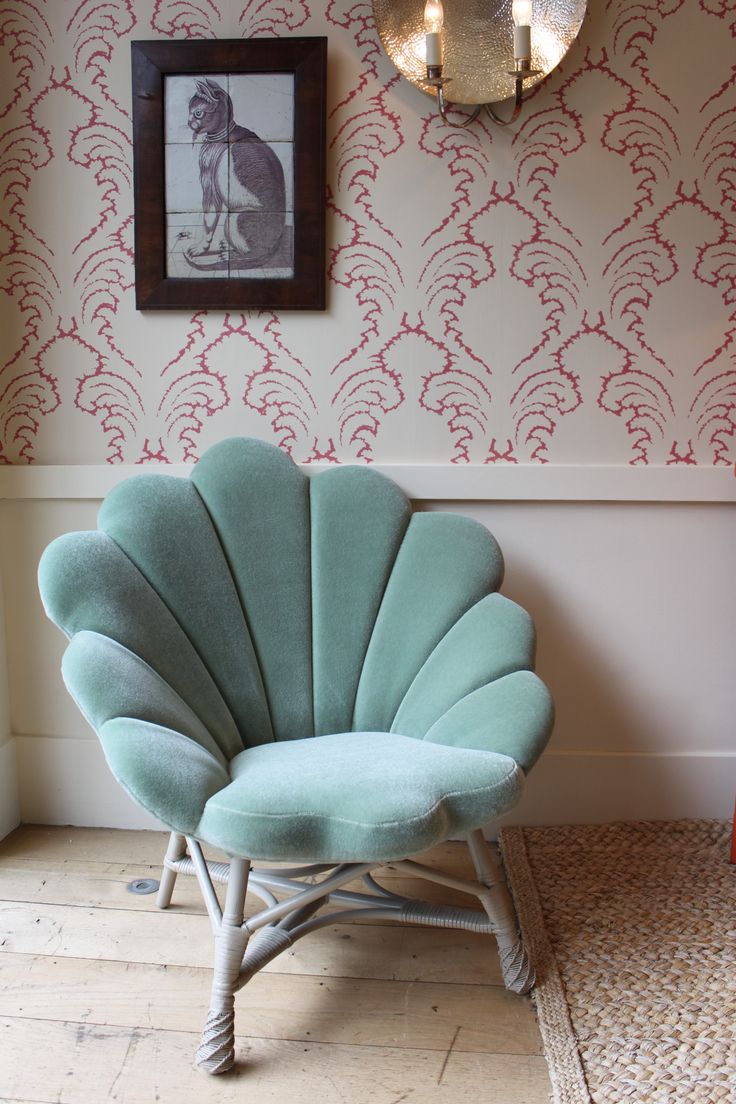 Is one of your rooms falling short of interesting?  Is there something missing?  Work a bright chair into the mix for a fun and flirty element!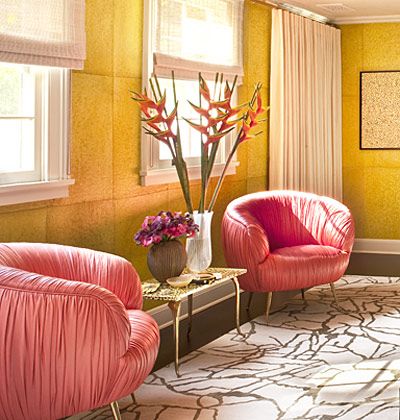 I also love these girly pink chairs, which are perfect for a sitting room!  The ruched silk makes for textural eye candy.
Did these extraordinary chairs inspire you?  View my "Small Chairs" Pinterest board for more chair inspo!