How would you style these 5 stylish settees?  A settee is a long upholstered seat which seats more than one person, and can be placed in various settings.  From a business' waiting room, to an elegant powder room, this is one piece of furniture you can definitely work into your latest interior design!
The Modern Interior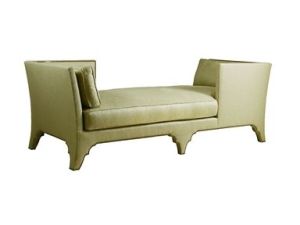 This Chaddock Living Room Waterford Sofa is a very modern update on the settee!  I love the architecture in this piece of furniture; it's ideal for a room that needs a little bit of an edge.
Creative Alternative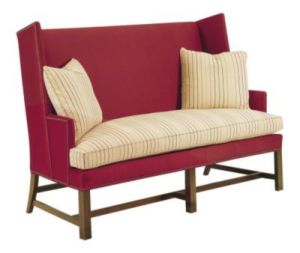 Give your design a fresh twist with this Farm Wing Settee from Hickory Chair!  I love the idea of creating a welcoming breakfast nook with this Farm Wing Settee as the bench.  Consider adding this settee to your mud room for a more structured feel!
Shapely Elegance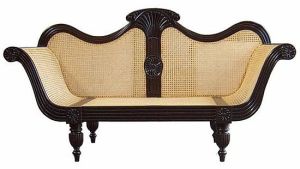 This chocolate-stained Mahogany-wood settee from British Regency catches your eye with an undulating back rest and woven pattern!  Welcome your guests when they walk in the door by placing this in your lavish entryway.
A Touch of Romance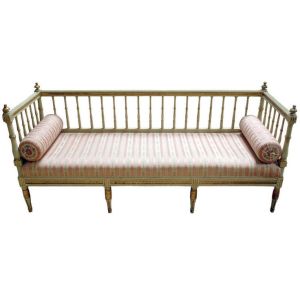 First Dibs is one of my favorite online marketplaces for unique, antique furniture and collectables!  I am in love with this 18th century Swedish Gustavian Settee, which is made of pine.  This quaint collectable is perfect for a sunroom or study!
Lavish and Lavender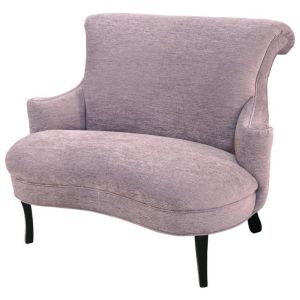 This plush and petite 1940's settee from 1st Dibs is curvacious and welcoming!  Reupholstered with a beautiful lavender chevron chenille, this piece would be perfect in a living room or a library!