When was the last time you considered adding a mural to your interior?  Clear away all the images of dated, shoddy murals and let's take a fresh look at murals!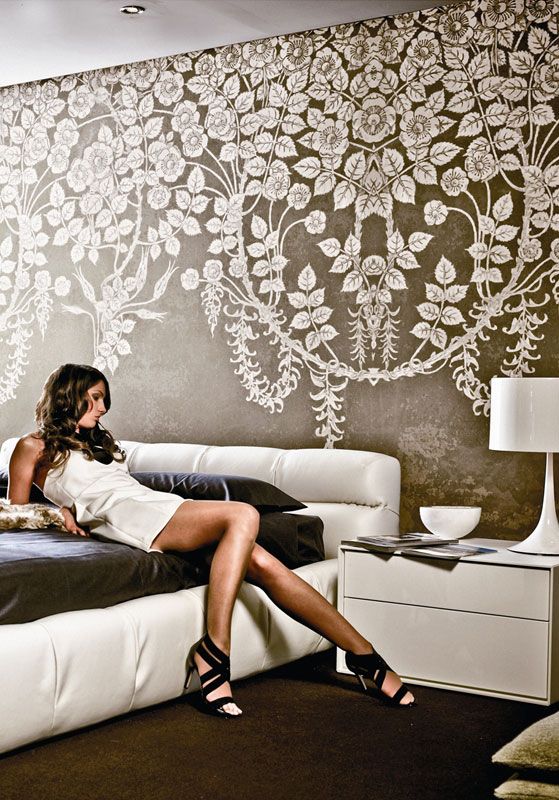 Custom murals are a great way to add a personal touch to any interior, from commercial businesses to home offices, bedrooms and beyond.
Kitchen Design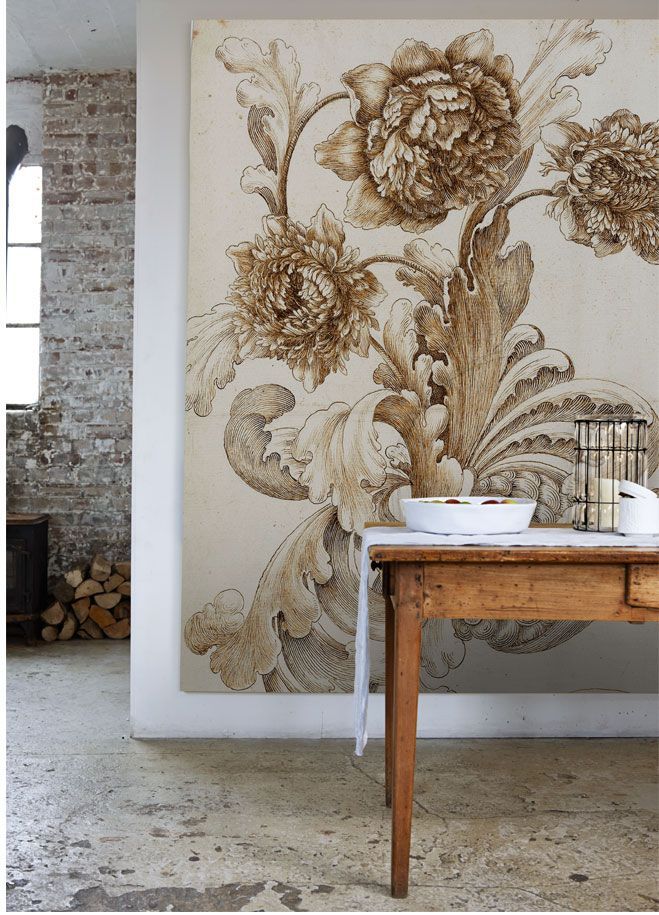 This rustic mural seems as if it were painted in a studio and installed afterward.  A mural which has been installed versus painted onto the wall leaves you with the ability to update your interior when the time comes.  The neutral tones featured in the mural compliment the textured flooring, brick backdrop and reclaimed wooden table.
Bedroom Design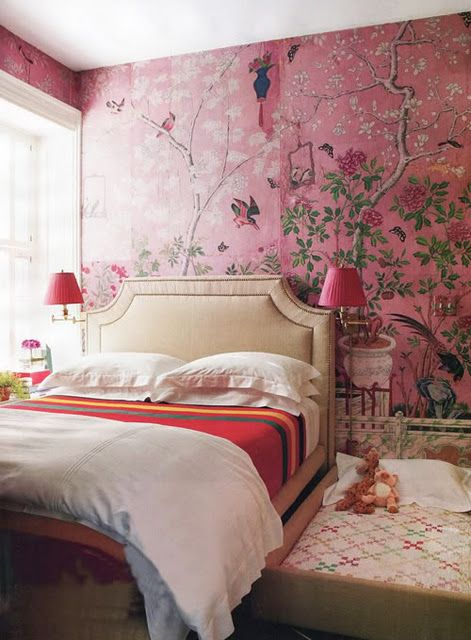 This chinoiserie mural is feminine, elegant and eye-catching all at once!  Chinoiserie is a classic imitation of Chinese motifs in Western art which was popular in 18th century, and makes for a fantastic mural.  This stylish mural can also transition with the interior when the room is ready for an update; sleek modern furniture would be the perfect balance of traditional and modern.
Living Room Design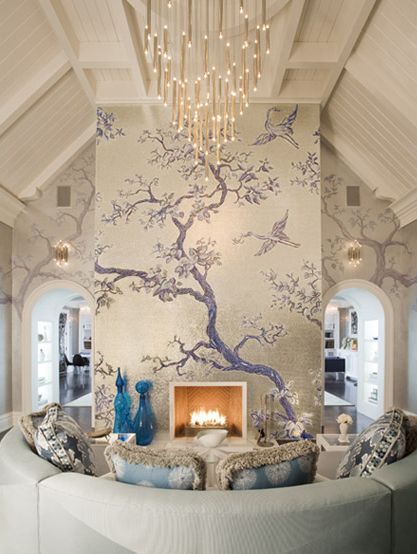 Another example of chinoiserie, this mural draws the eye inward without becoming overwhelming; the glassware by the fireside is a fabulous touch as well.
Murals as a Solution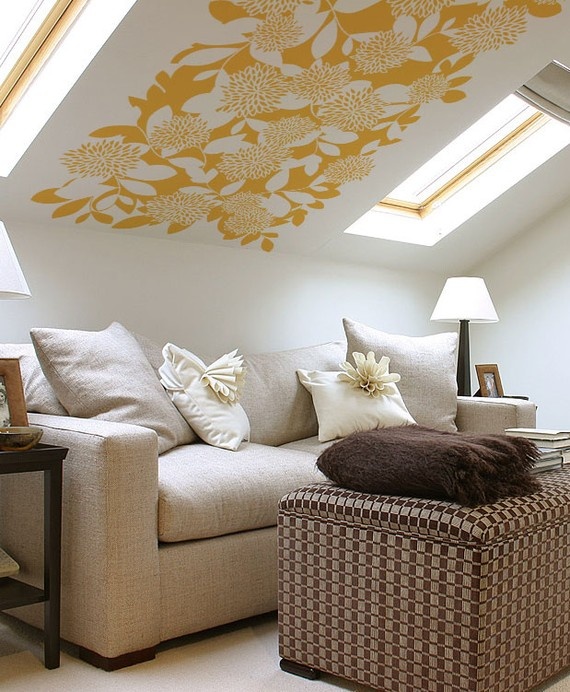 Transform your sloped ceilings from a design problem to the main feature.  This mural provides the perfect pop of color and makes the room's weakness a strong point!