I am forever finding accessories that I would love to work into a design (or keep)!  There is no limit to items I find inspiration from – bright floral pumps, taxidermy curios, vintage jewelry – you get the picture.  Here is a list of my Top Six Accessories That Inspire Me:
1.  D. Brett Benson Inc. has the most fabulous vintage costume jewelry, and you can try on as many pieces as you'd like!  Their online catalog features a variety of pieces. ranging from quirky collectables to dazzling classics.  I highly encourage a trip to visit D. Brett Benson's shop, located in West Palm Beach's Antique Row District!
2.  1st Dibs truly features the most beautiful things on Earth – at least as far as I've seen!  I recently fell in love with a Rare Octagonal Green Tortoiseshell  Tea Caddy with Ivory edging, a silver engraved initial plate, and escutcheon.  I love Tortoiseshell, and the extra details including a velvet-lined lid, and a fully working lock and tasseled key is too tempting.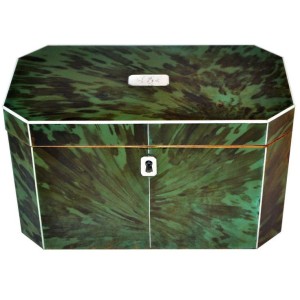 3. Phillip Nimmo's beautiful, unique, and functional metal furnishing and lighting pieces are fabulous.  This Phillip Nimmo lamp I incorporated into a design for a client adds intrigue to the room, and is a great conversation piece!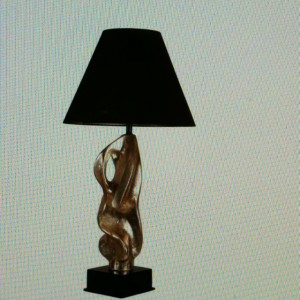 4.  Lindsey Adelman's fixtures have become a delicacy in the design-world.  Her innovative chandeliers are a hybrid between nature and industrial  art.  Her pieces incorporate hand-blown glass globes which are made by fine glass artisans in Brooklyn, New York.  Lindsey Adelman and I co-designed this custom piece.  I placed this piece from Adelman's "Branching Series" in a client's home; it drops through the staircase, adding a little bit of whimsy to the decor.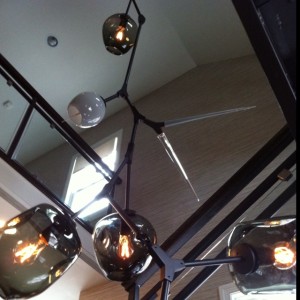 5.  This Balthazar Chandelier from Nancy Corzine has eighteen lights, silk shades, wax candle sleeves, and "Antique Gold" finish.  Known for classic, elegant pieces that fit well into modern living while adding glamour, Nancy Corzine ensures the longevity of her fixtures, despite design's constant evolution.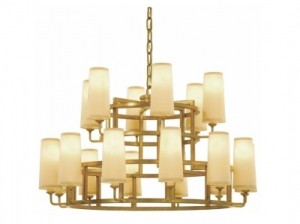 6.  I purchased these Antique Marble Obelisks at the Bronx Botanical Garden Show, which is a favorite of mine!  These structural accessories add simple opulence to a design.