Give your interior design a summery feel with beach house inspiration!  A palette of beach-inspired tones, crisp white linens and nautical accessories create the ultimate ambiance.
Ocean-Front Kitchen Design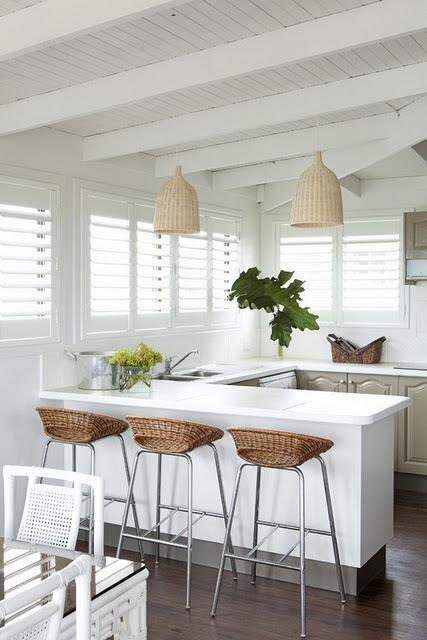 Take a cue from your favorite beach house' interior design, and keep your furniture lightweight and natural.  The wicker stools give this strict white kitchen a relaxed vibe.  I also love how the designer made a good use of space by placing the sink in the counter top.
Beach House Living Room Design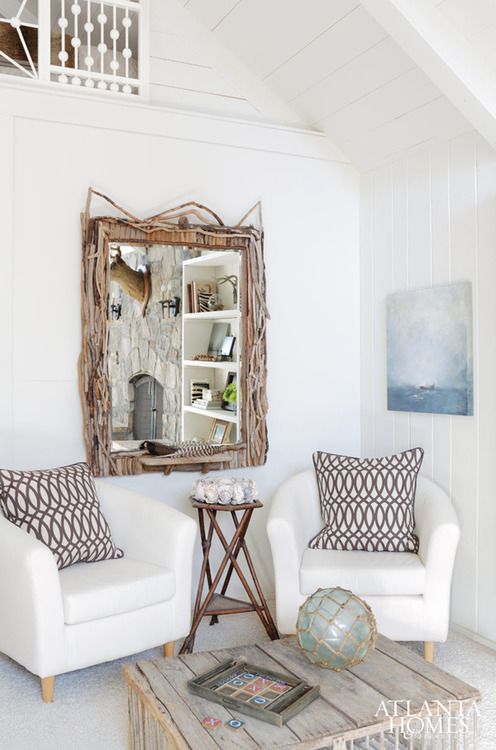 Create a refreshingly minimalist design with white furniture; I love how the patterned pillows take center stage.  A drift-wood mirror makes the room seem larger, while giving the room a piece with texture.  Beach-weathered accessories help create the allusion that a pier is close by.
Nautical Accessories
I find some of my favorite items at second-hand shops!  Taking the time to walk through local beach-front antique shops will leave you with one-of-a-kind items.  This canoe may not be good enough to use on the water, but it dresses up a blank wall nicely!
Beachy Window Treatments
One of the defining factors of a great beach house is a beautiful view of the ocean, beach or pier.  The gauzy white curtains are perfect for this beautiful window area.  Who wouldn't want to sit at that table for a cup of tea?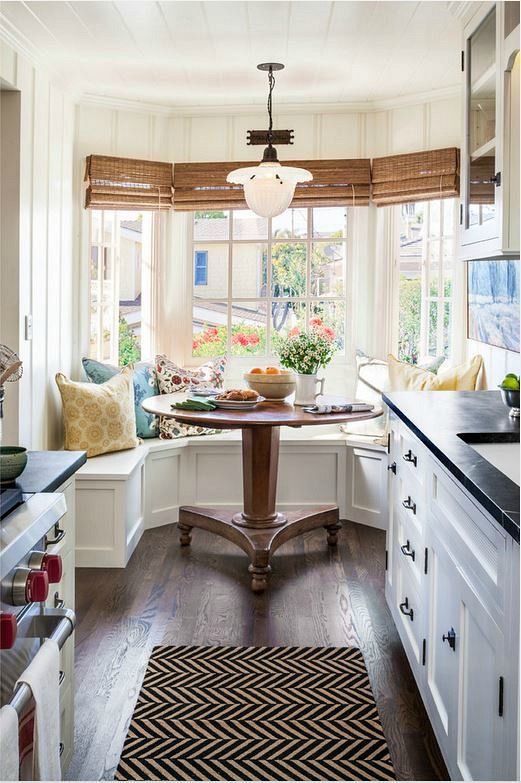 I also love this beautiful bay window, perfect for reading a book.  The venetian-wood blinds provide more privacy than sheer white curtains, while maintaining a very "open" and casual feel.
Which elements will you take away to inspire your own beach house design?