Remodeling your bathroom is a fabulous way to make every day more luxurious.  Currently I am in love with brass bathroom details, which are chic without  being too fussy!  Add a bit of brass to your bathroom for a sleek finish.
Texture & Tone
I absolutely love the fusion of gorgeous mixed green hexagon tiles, marble basins and brass hardware.  Crisp white towels and off-white tile flooring keep the space streamlined without looking too busy.  This is the perfect his and hers bathroom for one of my Greenwich, Connecticut clients!
Brass Takes Shape
When envisioning your new bathroom design, brass is a great way to keep all of your elements looking uniform.  Love your pre-existing cabinetry's bones?  Try mixing up your design with various shapes of brass hardware for cabinets!
Sink Details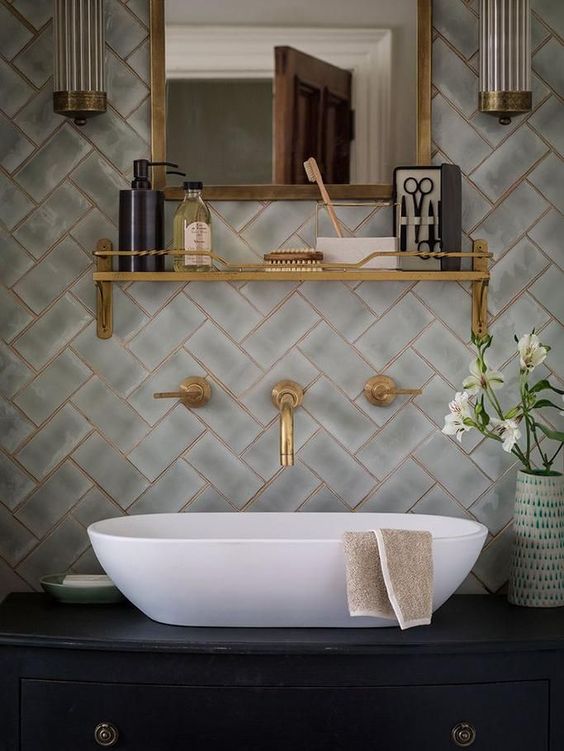 Changing the look of an everyday item such as a bathroom sink can change the tone of your entire bathroom!  A sleek porcelain basin, brass hardware, shelving, and herringbone tiling make for a gorgeous modern station.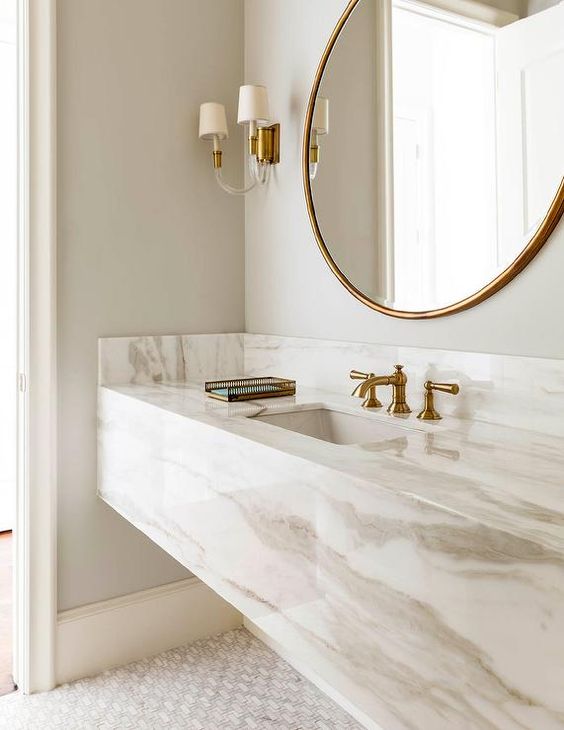 Brass hardware helps to make this marble slab sink sing; the glass and brass sconce ties in perfectly.  The only thing this sink is missing is a bouquet of fresh flowers!