Bunk beds are fun for kids and can save a lot of space when designing your children's bedrooms!  With so many innovative and imaginative styles, bunk bed design will perfectly stack style and functionality into your kid's room!
Ages Pre-K – 12 Years Old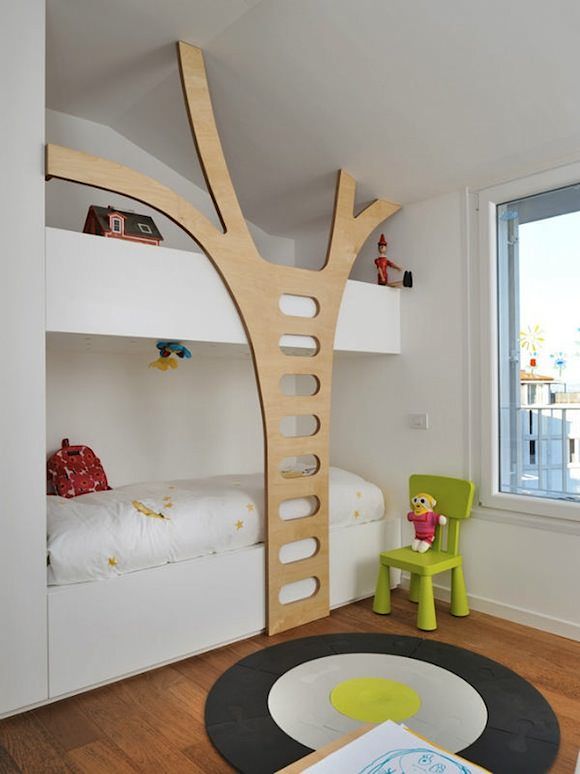 Make bedtime fun for your little one with a whimsical bunk bed design!  If you are remodeling your children's bedroom, bunk beds help maximize space!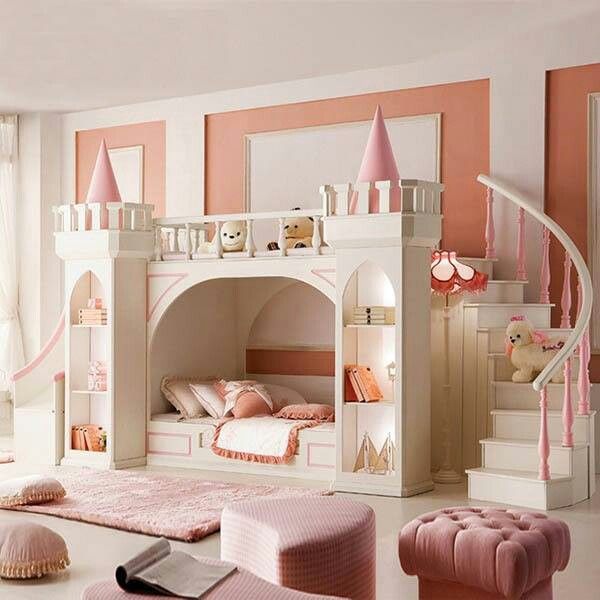 Your little princess will love her secret tower above her bed!  Do you have a custom design you want to bring to life?  Contact me here to book an interior design consultation.
Teen Bunk Bed Designs
Your teenagers need their own space, especially if they're sharing a bedroom with a sibling.  Bunk beds are a great way to create privacy and leave enough room for both teens to situate their personal belongings.
Bunk beds are also fun for teens who like to have sleepovers; I love this elegant upholstered bunk bed design!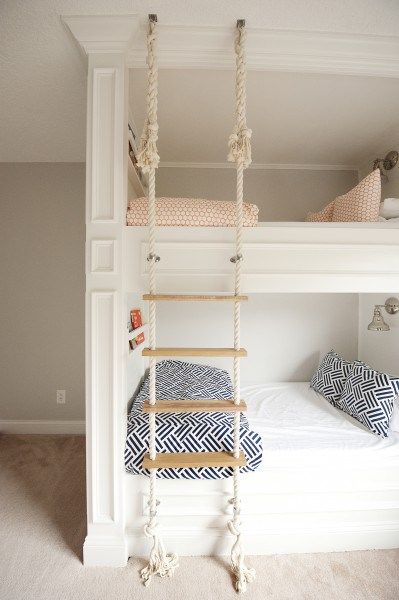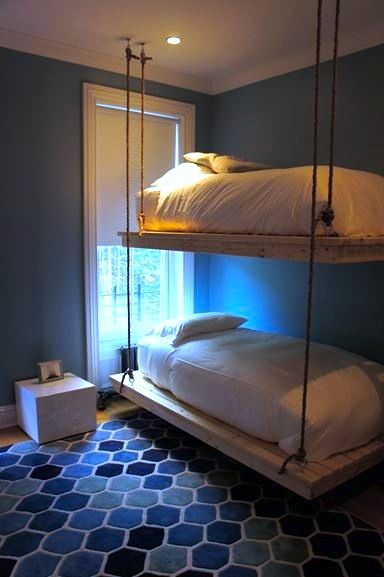 If you have teenage boys, keep it simple!  This nautical design is masculine, mature and cool enough for ages 13 and up.  I love the rope attachments; there must be a ladder leaning against the wall, out of the photo's frame.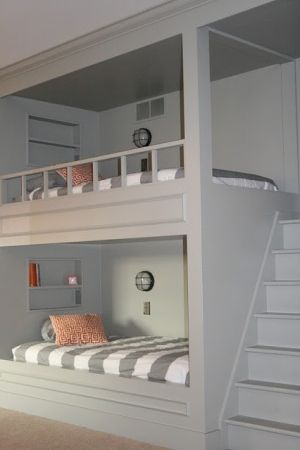 If you are opting for longevity of design, consider a contemporary bunk bed style!  Skip climbing a ladder to get to the top bed with a staircase for an instant sophistication-factor.
Love these bunk bed designs?  Stay tuned for more ways to work bunk beds into your interior!