Carpets and rugs are a transformative accessory to add to your room. Available in such a wide array of textures, patterns, and colors, carpets and rugs add another dimension to your interior design.  Need a little inspiration?  Here are a few of my favorite carpets and rugs:
1.  Moroccan Star Rug, Restoration Hardware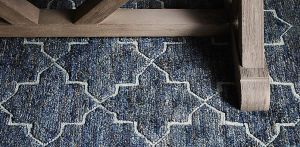 Available in seven different colors, Restoration Hardware's Moroccan Star Rug is versatile and transitional.  This rug is hand-knotted from cotton, wool, and jute, and the entire surface is sheared into a dense long-wearing pile.  Personally, love this rug in navy!
2.  Shelby Rug, Pottery Barn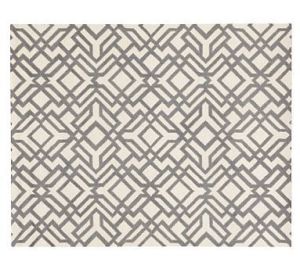 Inspired by 19th century carpets, The Shelby Rug from Pottery Barn fits easily into any elegant room!  Add this rug to your living room, in front of a fireplace, or place it next to your breakfast nook for extra warmth!
3.  Safavieh Natural Fiber Rug, Rug USA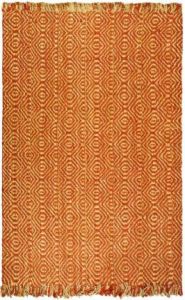 Add a pop of color to your design for an extra personal touch!  A rug is a great way to incorporate bold color without making a permanent commitment.  I love that this rug is made from all natural fibers!
4.  The Tandoori Rug, Patterson, Flynn and Martin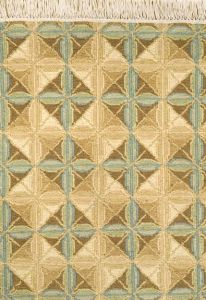 The rosette pattern in this ornate rug from Patterson, Flynn and Martin is elegant and beautiful.  I love the intricate weave of color and detail within the composition!  The Tandoori Rug from Patterson, Flynn and Martin is a prime example that a rug can be more than a minor detail; it can demand attention.