Chinoiserie is always in style!  I adore Chinoiserie in both fashion and homes; here are some of of my favorite ways to incorporate Chinoiserie into your interior.
From Exhibit to Interior
Recently I visited the Metropolitan Museum of Art's China Through the Looking Glass exhibit and was inspired by the patterns, colors and textures!  The versatility of Chinoiserie is perfect for cultivating an elegant interior; how beautiful is this hand-painted chest and wallpaper?
From Closet to Chinoiserie Chests
What does Ralph Lauren and Nancy Corzine have in common?  They are both inspired by Chinoiserie!
The intricate beading and embroidery on the back of this Ralph Lauren gown could have easily been inspired by this beautiful Nancy Corzine chest!
Design Inspiration
Incorporating a touch of Chinoiserie into your interior is easier than you think!  This motif is a great way to create a focal point in your design.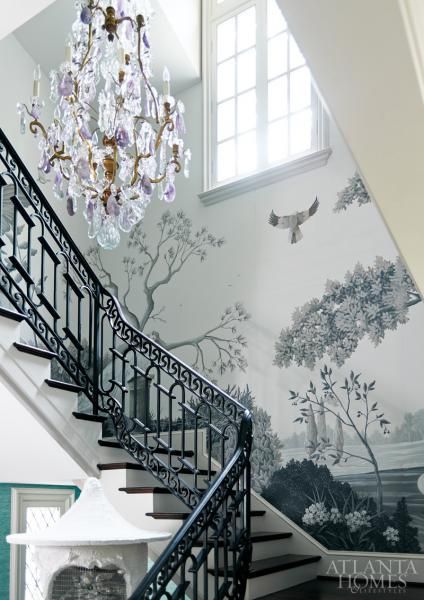 These Grisaille walls are stately without being too overdone.  The grey tones and scrolling cast iron staircase add unconventional intrigue!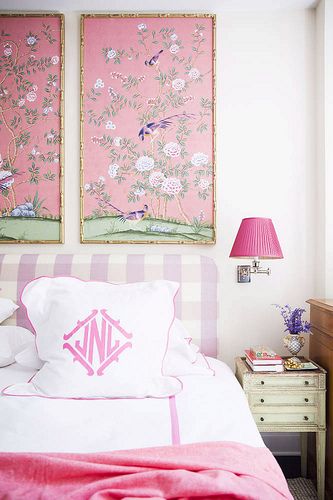 I love this preppy pink bedroom!  The wall art brings other pink hues into the room, gives a vintage touch and helps fill an awkward space.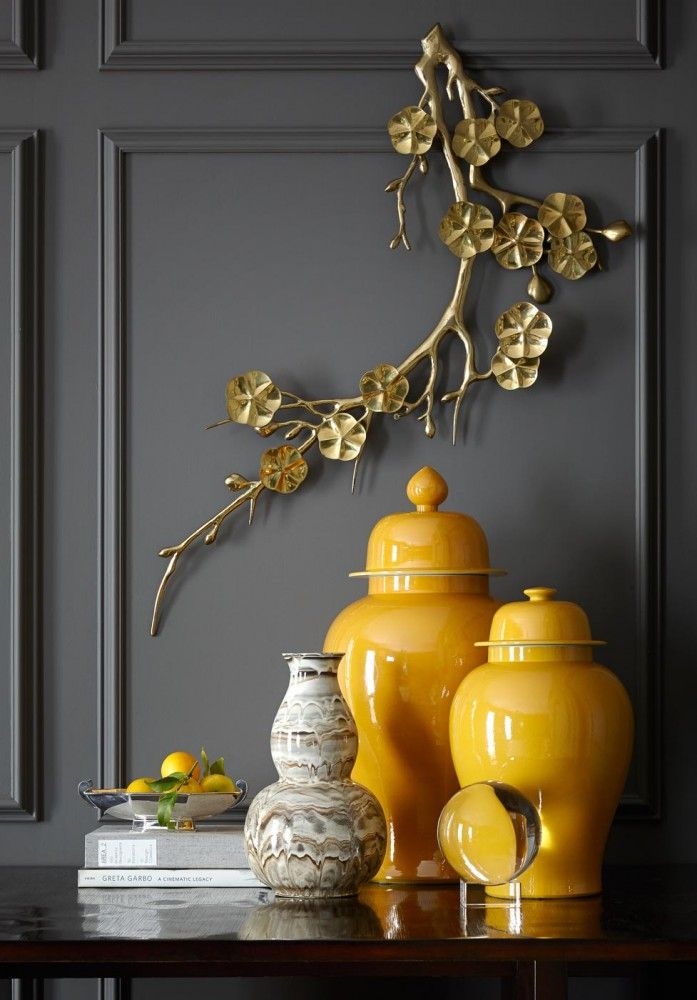 Paul Raeside's design is cozy with a perfect pop of color!  For more ways to work Chinoiserie into your design, visit my Pinterest board, Chinoiserie: Always in Style here.