Mix and match your favorite barware pieces for a hand-crafted effect that is all your own!  The ideal barware is elegant or eye-catching enough for entertaining, and chic enough to stand as a statement piece in your at-home bar's interior design!  Cocktail your design with these barware essentials: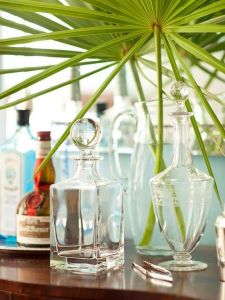 1.  The Decanter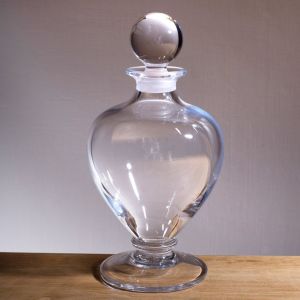 When you are shopping for your barware, the decanter is one of the first items you should purchase.  This Ralph Lauren Broughton Decanter has been crafted from gleaming handblown lead crystal; I love the grooved sides which give this piece an artistic edge.
The Cavendish Decanter from Simon Pearce has a more sleek, modern aesthetic.  Ideal for a true connoisseur, this glass decanter will clearly showcase your finest port.

 2.  The Coasters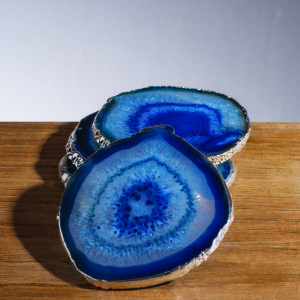 Protect your bar's gleaming wood (or marble? petrified wood?) surface with coasters that are as glamorous as your soiree!  Simon Pearce's Azure and Silver Lumino Coasters are more than a surface to place your drink, they are a statement piece!  Each coaster features a unique design, and are finished with a glimmering sterling silver edge.
Are you planning on hosting a wine tasting party this holiday season?  These Tiffany & Co. Audobon Wine Coasters are the perfect touch!  Crafted of sterling silver, these wine coasters feature side-etching inspired by 19th century bird drawings; so romantic!
 3.  The Corkscrew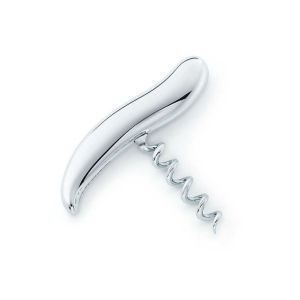 This Tiffany & Co. corkscrew from the Elsa Peretti collection is the only corkscrew you need for your barware collection.  Elsa Peretti's collection combines sensual shapes and modern inspiration for a tone of timeless chic.
4.  The Glasses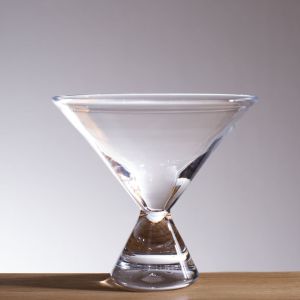 Give your martini an architectural aesthetic with these Simon Pearce Geo Stemless Martini Glasses.  I love this martini-glass sans stem-look!  These glasses will look beautiful in-hand or displayed on your beautiful at-home bar.
For more barware inspiration, view my "Barware" Pinterest board here.