Give your sitting area some curve appeal by swapping out your current seating for curved sofas!  Curved sectional sofas offer the perfect seating for hosting guests or enjoying a family night.  Take a seat, relax and let's talk about the fabulous curve appeal of these chic sectionals.
Celebrity Sofa Style
When it comes to interior design, we are definitely keeping up with the Kardashians!  Regardless of your take on the Kardashian empire, we can all agree that Khloe Kardashian's Hollywood Regency style living room is a dream.  Wrapping around the gray leather ottoman, the vintage curved white sofa by John Salibello ties the entire room together.
Sectional Sensation
Accentuate your spacious living room or sitting area with a couch that wraps around!  Investing in a piece of furniture that can be rearranged will leave you with endless design options.  How perfect would this couch be for game night?  Just don't spill any wine!
A Perfect Pair
Mixing and matching geometries is the key to a fresh design!  Pair your curved sofa with a classic glass-top table or a fluffy ottoman for a complete look.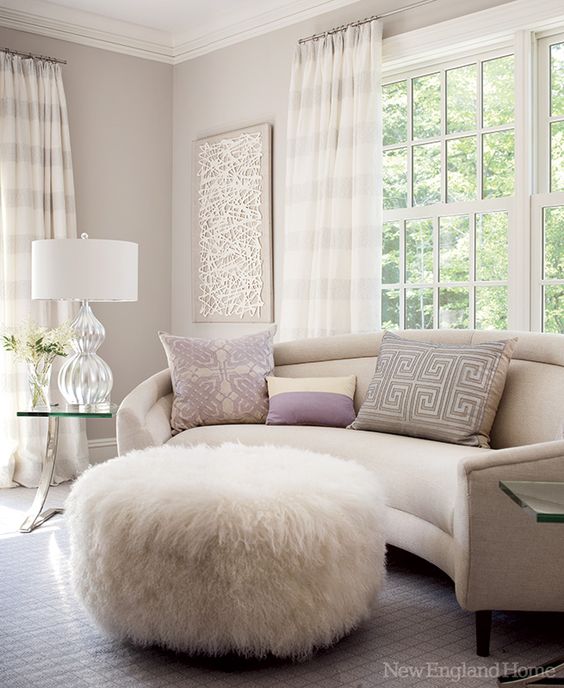 Details take a room staple such as a sofa to new levels.  Mix and match your textures for an original aesthetic that's completely your own!
For more curved sofa inspiration, view my Pinterest board here.