I'm currently designing a modular home, which is very exciting! Modular home design has come a long way; there are so many ways to personalize your layout.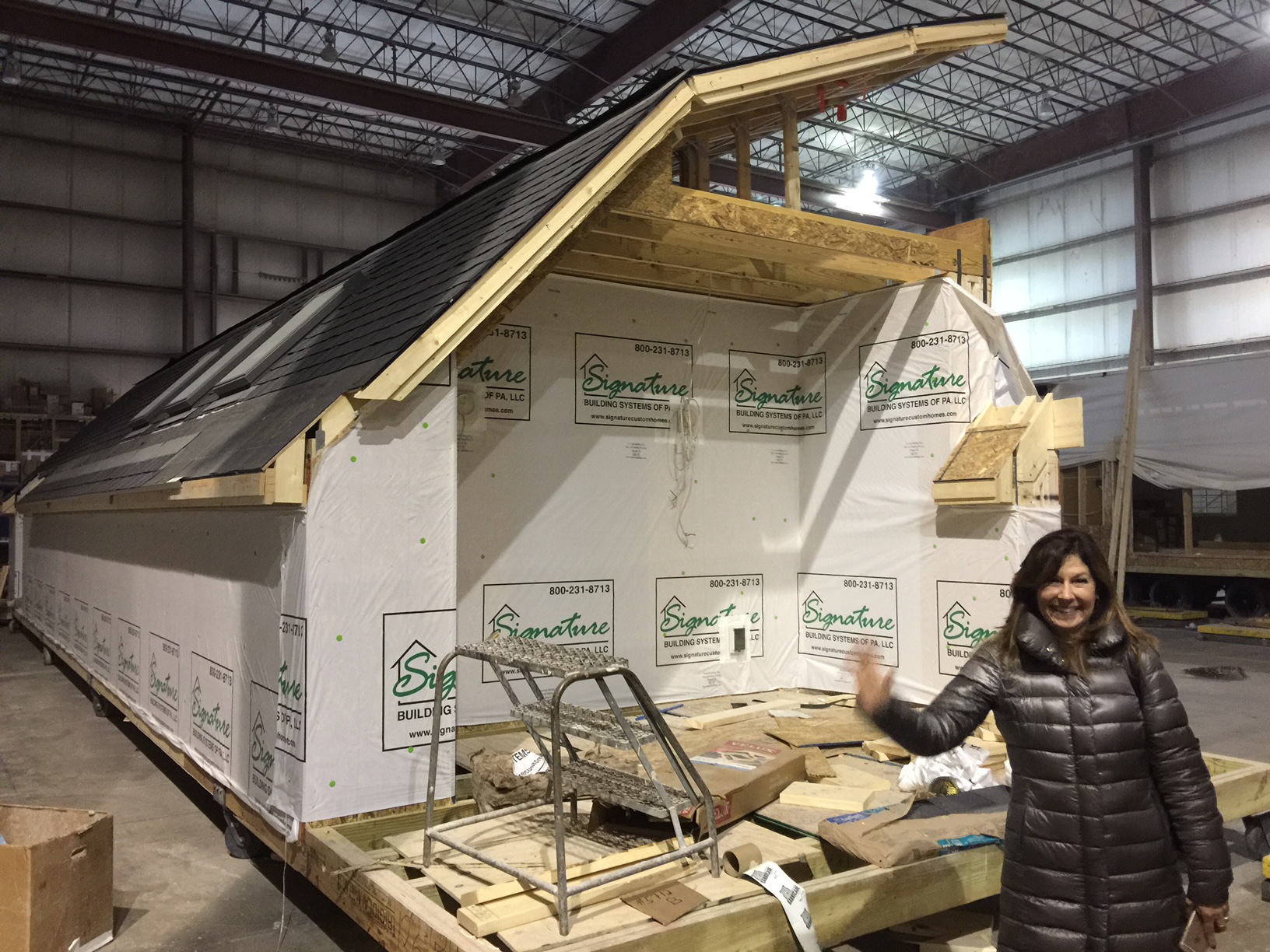 Designing a Modular Home: Montauk
Montauk is the perfect vacation spot. Recently a client asked for my assistance in designing their modular home to fit their growing family. Modular homes make for wonderful vacation homes; with a few personal touches, this modular will be ideal.
Modular Construction
I wanted to work with a modular construction company that was open to suggestions and alterations. While browsing the internet, I came across a contractor who works solely with modular construction in The Hamptons.
I met with the owner of Hampton Modular, LLC and was amazed at how far modulars had come! Jon has been amazing through this process; he's always flexible, helpful and knowledgeable.
Design Goals: The Perfect Beach House
My client's design goal was to create the perfect social environment for family and friends. We decided to incorporate an open-space kitchen, which could double as a family room. This makes for the perfect space to enjoy food and conversation!
Permits & Roofs
My client and I decided the house should have a gambrel roof to comply with zoning restrictions. This traditional element would give the home a timeless feel.
Finishing Details
Jon recommended Christopher Hull of CAH Architecture and Design, LLC. This was a perfect recommendation because Chris is located five minutes away from my office in Greenwich, CT! He and his staff are terrific! He has done many modulars and was a vital part of our team.
Once the home is completed in the modular factory, it will be relocated to my client's property. From there, the modular will be completed by Hampton Modular and their local crew.