We are taking a trip, and the destination is inspiration!  Revive your designs and refresh your mind by taking a relaxing daytrip to a new place!  Here are my top four places to find inspiration in New England.
 4.  Innersleeve Records, Amagansett, New York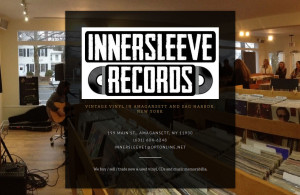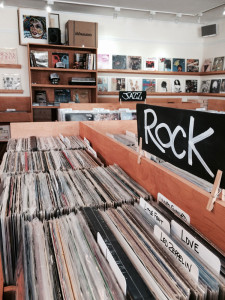 Never underestimate the power of rifling through records.  Innersleeve Records in Amagansett, New York buys, sells, and trades new and used vinyl, cds, and music memorabilia.  With a friendly staff, this creative environment is buzzing with an electricity that is sure to jump-start your artistic edge.
3.  Stuart's Farm, Granite Springs, New York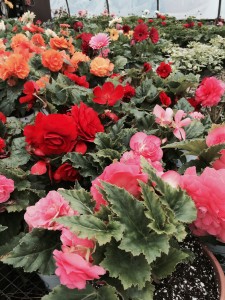 Family-owned since 1828, Stuart's Farm in Granite Springs, New York is rustic and lovely.  Recently, I braved a rainstorm and took a trip to Stuart's Farm to shop; the beautiful annuals and perennials I purchased were well worth the trip.  Betsy, the owner of Stuart's Farm was so kind, she even brought some of her homemade cookies to us while we were making our selections; it doesn't get better than that!
2.  Love Adorned, Amagansett, New York
This shop in Amagansett has all kinds of wonderful, unusual finds from beautiful serving pieces, air plants, luxurious throws, beach ponchos in cashmere … the owner has a wonderful exotic eye.  View some of the fabulous finds on Love Adorned here.
1.  Roux Roux Gallery, Brookyln, New York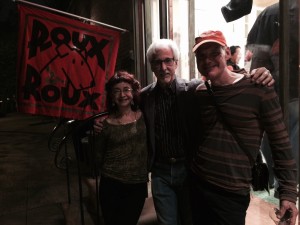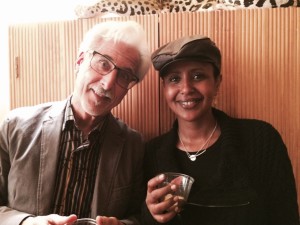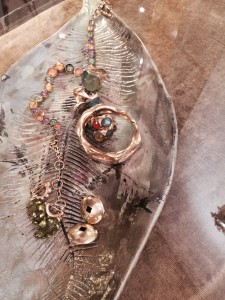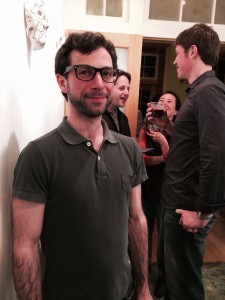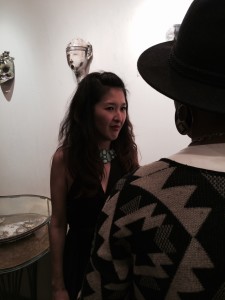 A while back my husband and I visited our friends Steve and Anita's gallery, Roux Roux, in Brooklyn.  Stephen Vaubel, Steve and Anita's son assists in coordinating events and organizes gallery details.
Steve Vaubel of Vaubel Jewelry designs creates wonderful pieces of jewelry in silver and gold overlays with semi precious stones.  They have a cult following for their exquisite designs and I have been a major fan for many years. Their pieces have a handcrafted, sophisticated feel. I love the chunky substantial really special feel of their pieces.
Exploring and indulging in new experiences is good for the soul.  If you happen to stop by one or more of my favorite places, I hope you enjoy them as much as I do.