Introduce faux bois furniture into your design for a touch of rustic beauty.  Faux bois furniture is fantastic for outfitting a beach house or lake house, and adds texture and whimsy.
About Faux Bois
The French word for "false wood", faux bois has roots in the Renassance trompe-l'œil.  Faux bois furniture appears to be made of wood, but is actually made of cement, cast iron or cast stone.
Faux Bois:  Outdoor Patio Design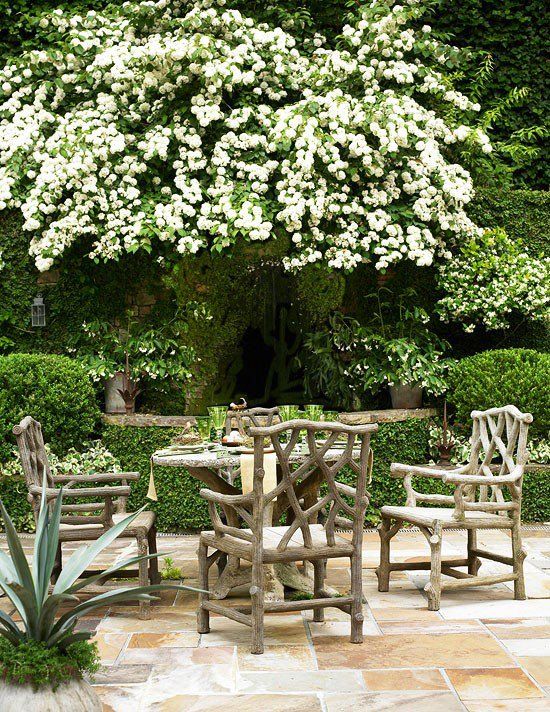 Dress your outdoor patio with fabulous faux bois accents and furniture.  Faux bois pieces are versatile, timeless and seamlessly connect nature and design!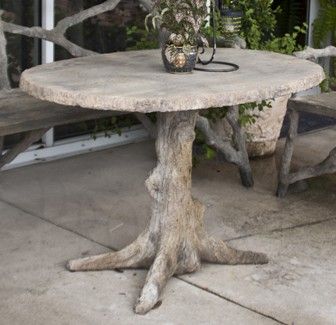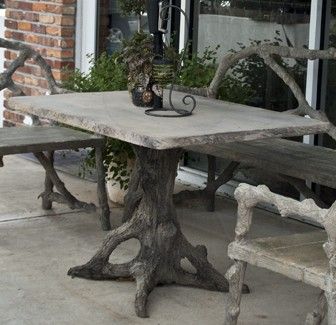 These concrete faux bois outdoor tables are ideal, if only for their transformative property to be dressed up or down!  Add a fresh bouquet of flowers on a bare table for a romantic touch.
Faux Bois Garden Details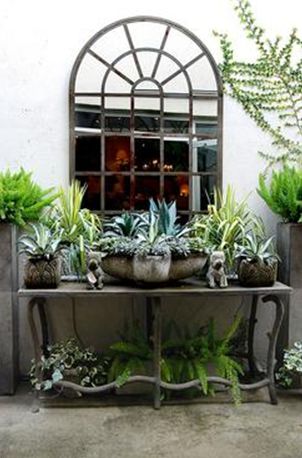 Adding a faux bois table to your patio is a great way to feature your favorite potted plants.  The addition of a table in your gardening area will also make potting and primping your plants easier.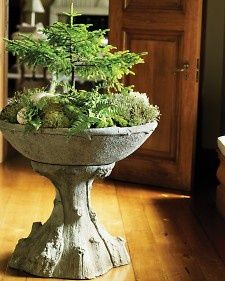 Faux bois garden ornaments are the perfect meeting place of nature and design.  This moss garden created by Martha Stewart is a striking cultivation of texture and height.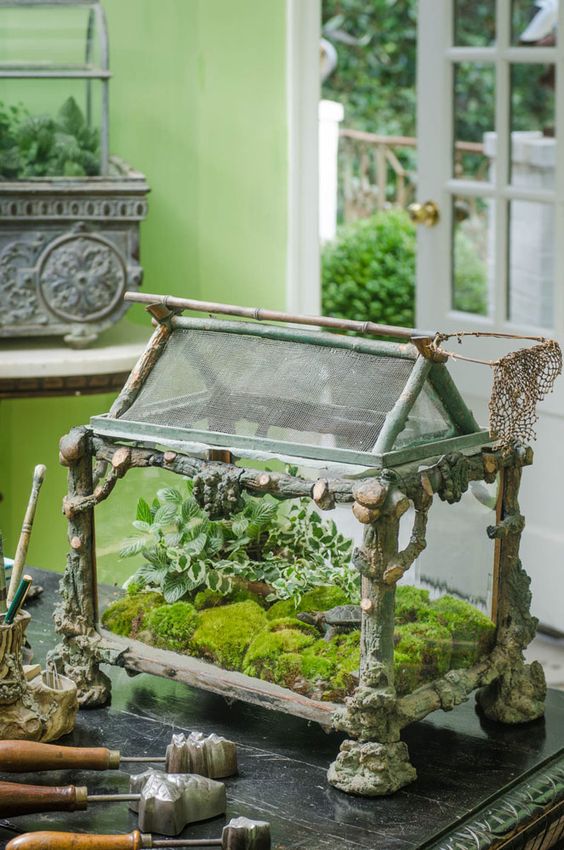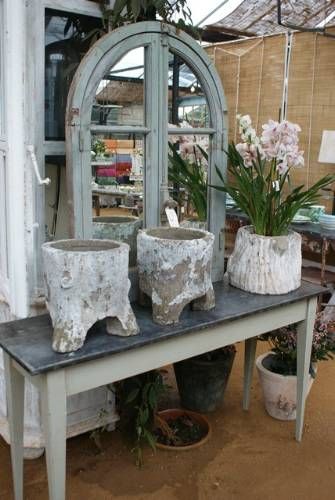 Find more inspiring faux bois furniture pieces on my "Faux Bois" Pinterest board here.