Fall is quickly approaching and that can only mean one thing – cool nights around a fire pit or outdoor fireplace. There are almost limitless options when designing an outdoor escape with a fire feature, but I like to think of the exterior of a home as an extension of the interior. Outdoor spaces should respect the style and feel of the home, take advantage of the natural landscape, and provide an inviting spot to gather with friends and family.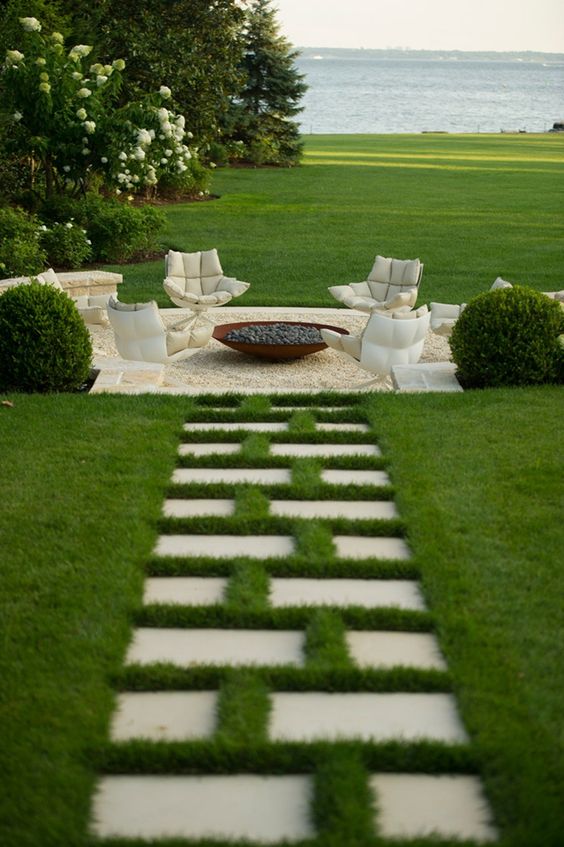 Like all things, design also plays an important role in creating an atmosphere with a fire pit. This one has a stunning symmetrical walkway leading to a beach styled sitting area overlooking a waterfront.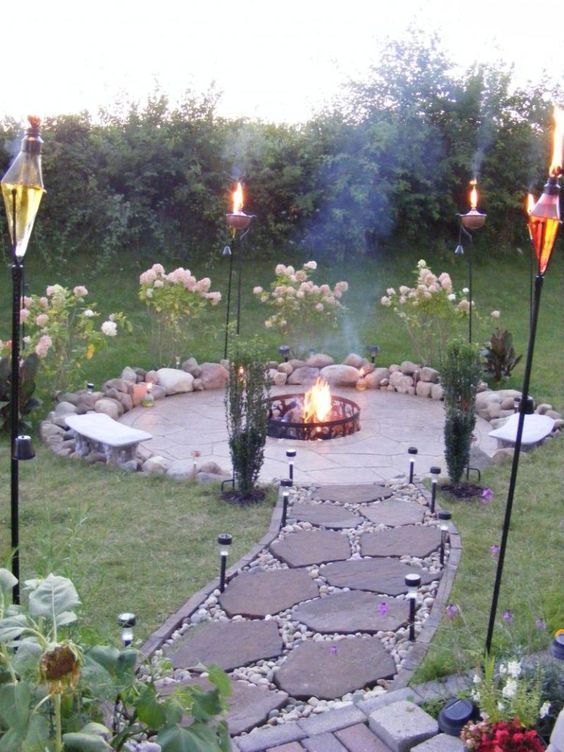 This enchanting seating area features a pretty walkway and torches, plenty of greenery, and and a low stone wall.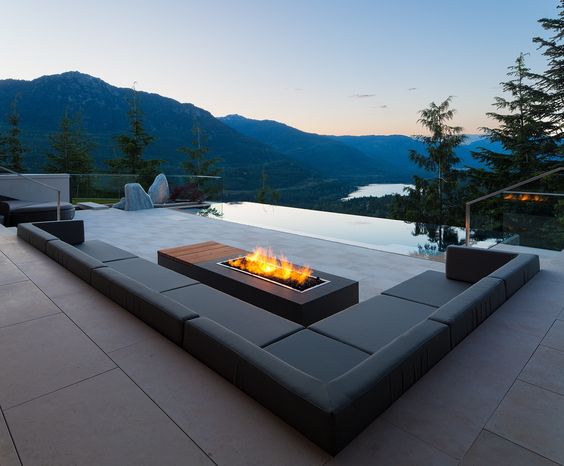 This stunning home in Whistler, British Columbia, features an elegant and sleek modern fire pit overlooking breathtaking views of the Coast Mountain Range. Who would ever want to leave this spot?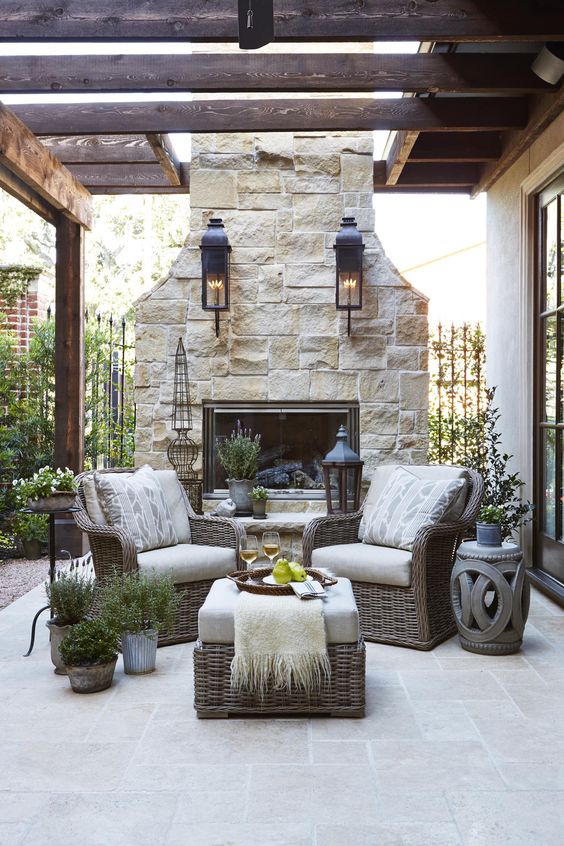 Just imagine sitting at this outdoor fireplace, bundled under a blanket, on crisp fall nights. The perfect place to enjoy a cheese plate, some wine, and great conversation.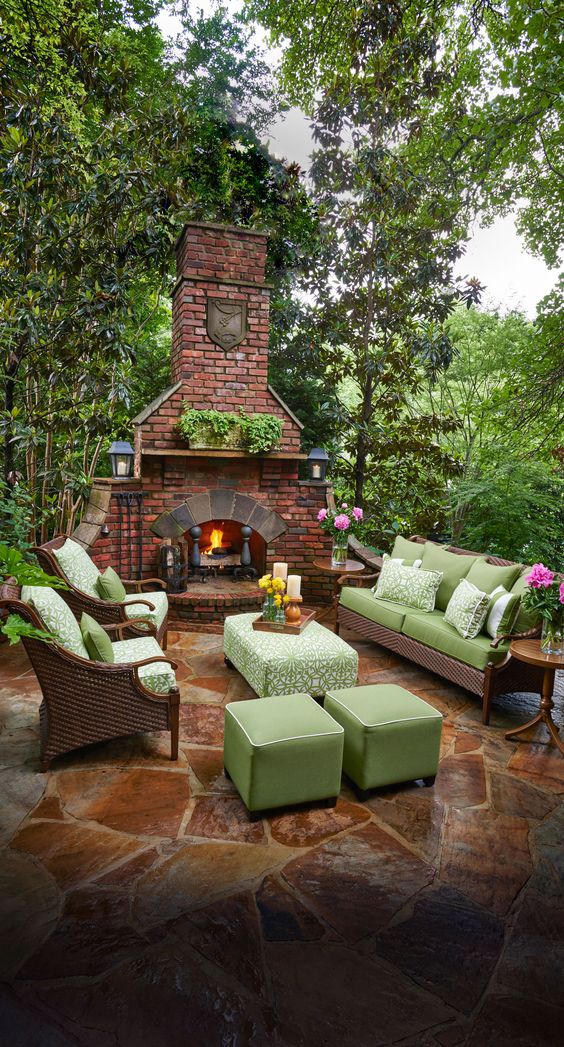 Talk about luxurious. This outdoor fireplace is surrounded by some old growth trees. What a spectacular sight this fireplace must be in autumn with a roaring fire and the changing of leaves.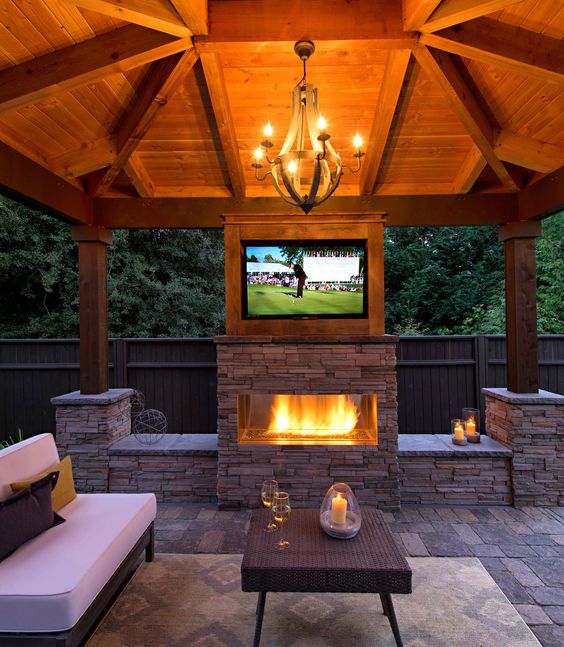 The ultimate outdoor entertainment area! TV, a fire, and the outdoors. What more could a person ask for? Luxury, comfort, and entertainment all in one makes for the perfect place to gather with guests or just solo during a big game.
What would your ideal outdoor fireplace look like?