Grasscloth wallpaper adds instant luxury to any interior.  Whether you're dreaming of a shimmering metallic accent wall or a creamy neutral to add texture to a space, grasscloth wallpaper adds instant glamour.  Here are a few ideas on how to incorporate grasscloth wallpaper into your design.
All That Shimmers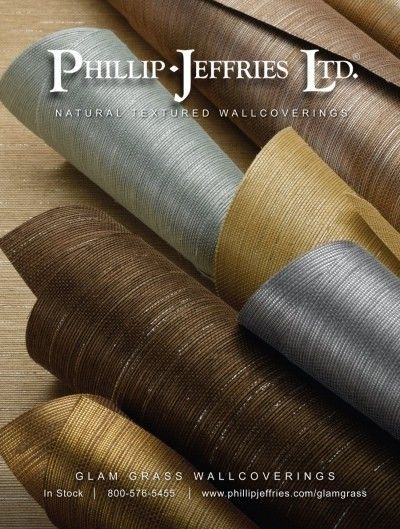 I'm currently obsessed with Phillip Jeffries' hand-woven Glam Grass Wallcoverings collection.  The Glam Grass collection offers exquisite grasscloth wallcoverings, interwoven with eye catching metallic filaments for an "unexpected pop of shimmer".
As a designer, I love that the Glam Grass collection is sophisticated while maintaining a fresh, fashion-forward vibe.  The brown grasscloth wallpaper featured in the (above) Traditional Home editorial is a fabulous example of how versatile the collection is.
Transformative Wallcoverings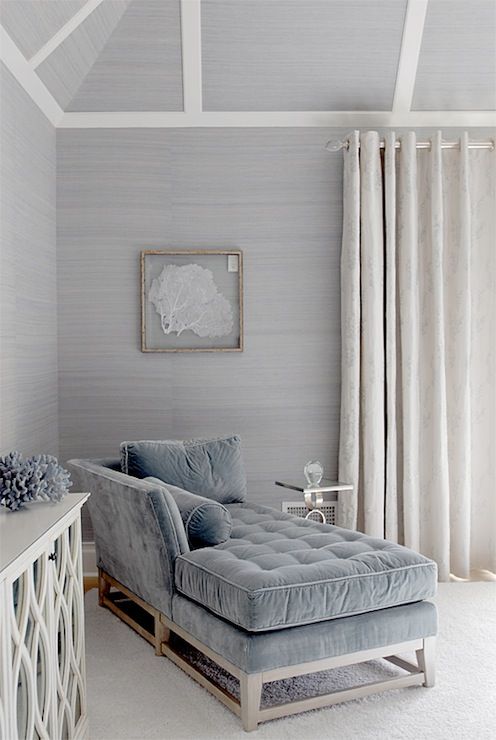 How beautiful is this monochromatic design?  This gray seacloth wallpaper would work perfectly in a downstairs powder room or possibly as a wall treatment for a media room.  Adding a textured wallpaper transforms a bland, expressionless room into a bespoke environment.
Patterned Backsplash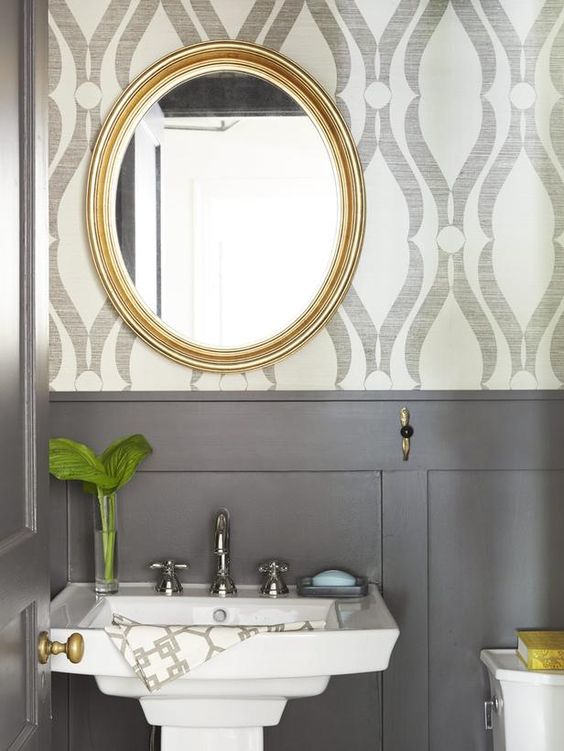 Update your bathroom design with a patterned grasscloth wallcovering!  A neutral palette keeps this patterned backsplash on-trend while staying versatile enough for future updates.
Bookshelf Update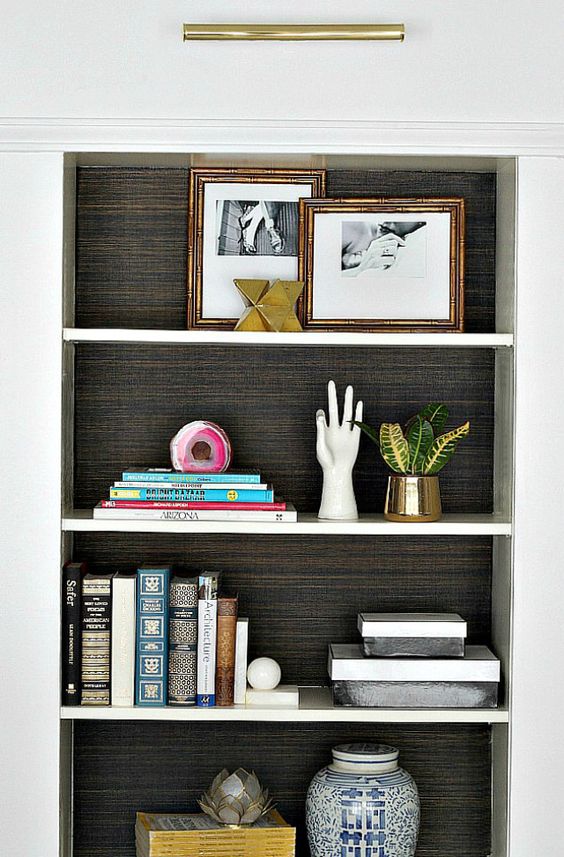 Highlight your bookshelves with a grasscloth installation!  Lining your bookshelf with grasscloth adds tactile intrigue and gives your display a sophisticated pop.
Re-pin my favorite grasscloth designs onto your Pinterest board!  Visit my "Grasscloth Wallpaper" Pinterest board here.