Updating key furniture pieces in your room can change the entire architecture!  If your bedroom design needs a new touch, consider replacing your old bed frame with a new, sophisticated one!  I am currently obsessed with sleek, chic metal bed frames.  Check out the trend with the guide to metal bed frames, and leave your favorites in the comment section!
The Master Bedroom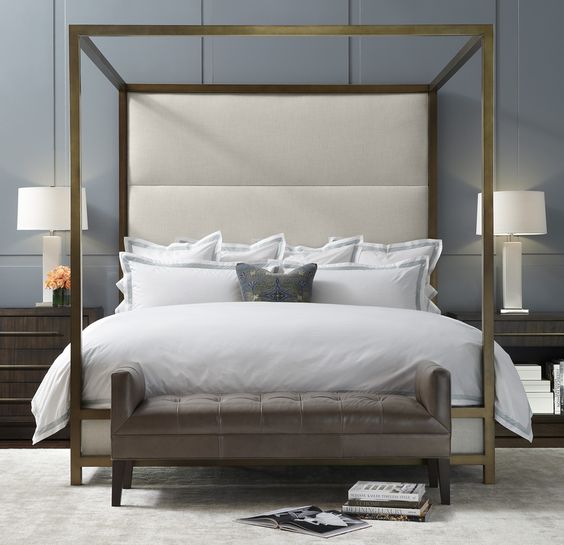 Give your master bedroom a sophisticated yet gender neutral tough with a sleek metal bed frame.  This structured frame pops with crisp white bed linens and the perfect leather ottoman.  Take your bedroom makeover a step further by customizing your headboard's upholstery.
The Guest Bedroom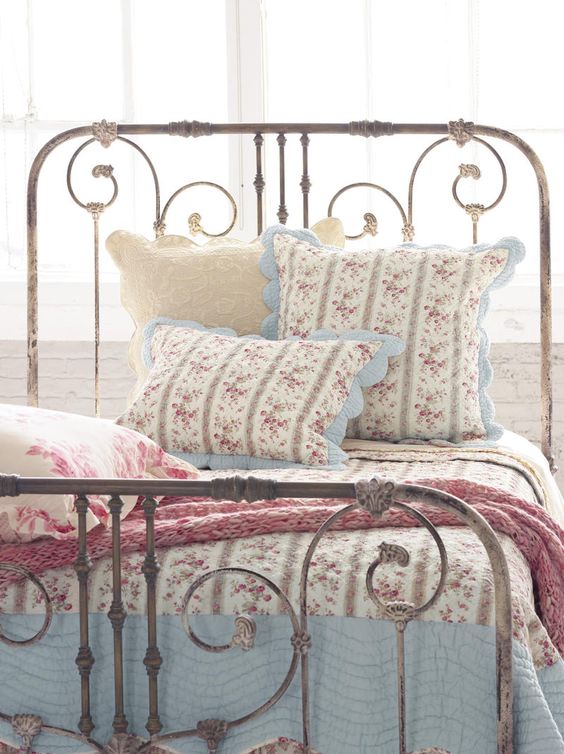 Welcome friends and family to stay in a cozy cottage setting, no matter where you live!  This wrought iron metal bed frame has a shabby chic feel that is very New England.  Mix in your favorite antique pieces for a truly romantic feel.
Her Bedroom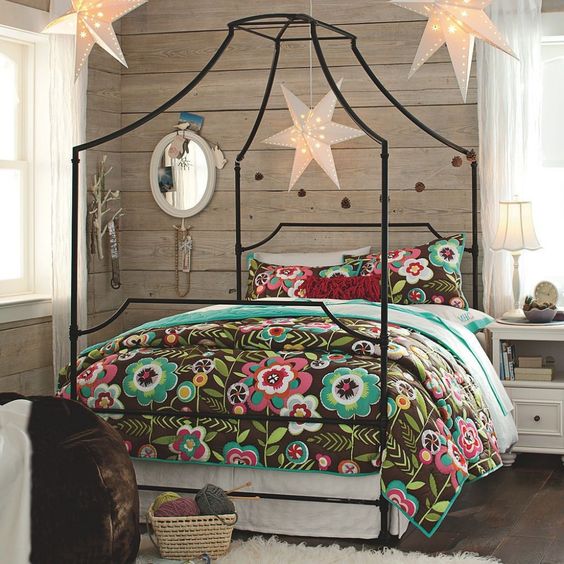 This bedroom design is fun and flirty without being too adolescent.  A metal bed frame is an ideal selection when shopping for your teenager's bedroom, because of it's transitional style.  Your teen can personalize their metal bed frame with swathes of gauzy fabric, or keep it simple and follow the minimalist trend.
His Bedroom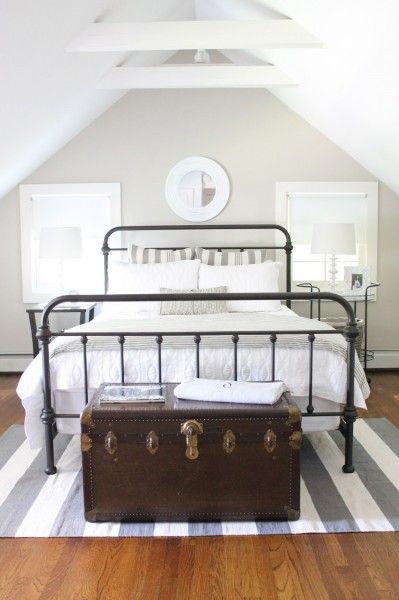 For a straight-forward, no-fuss design, the metal bed frame is the perfect solution.  This metal bed frame serves as the perfect blank canvas; the vintage leather trunk at the base of the bed is such a lovely touch.