For any avid reader, a library is a place of comfort and imagination.  Cultivating the perfect home library is personal and exciting!  Here are 6 inspiring home libraries to inspire your design!
The Beach House Library
Your favorite beach house getaway should be stacked with your favorite books!  This bookshelf is a great way to maximize space, while staying organized.
The Traditional Library
If you're thinking about remodeling your Greenwich, Connecticut home to include a home library, consider classic wooden bookshelves.  I love the depth in this grain of wood and the richness it brings to the atmosphere.
The Reading Rainbow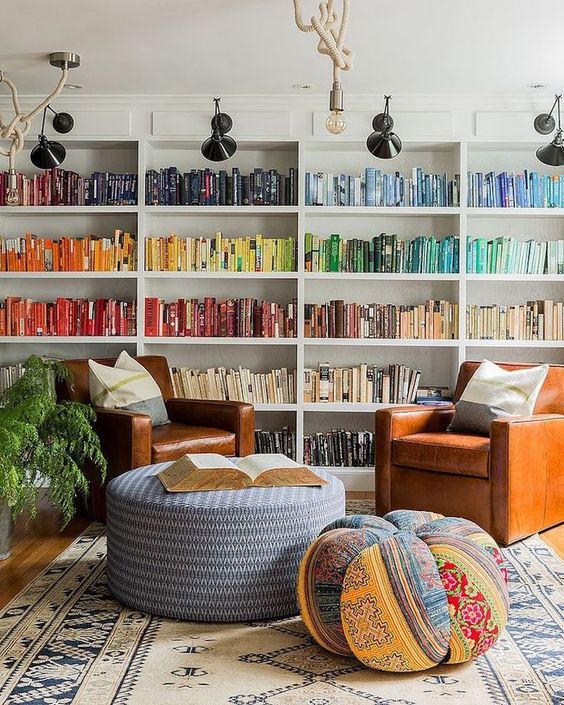 Color code your home library for an amazing overall effect!  I love how modern and fresh this entire room design is, right down to the poufs.
The Eclectic Library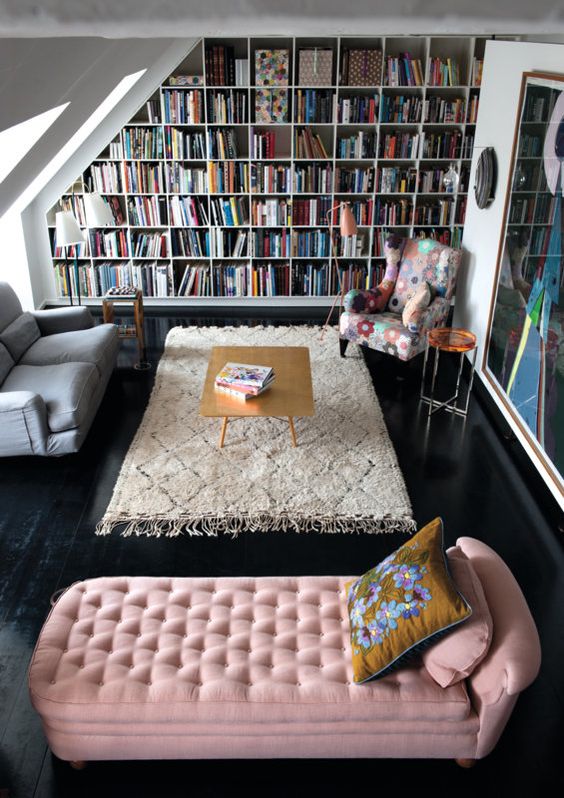 What home library is complete without a chaise lounge?! Gather all of your favorite personal treasures to create the perfect eclectic home library; take the time to peruse consignment shops, go antiquing and let your imagination run wild!
The Elegant Home Library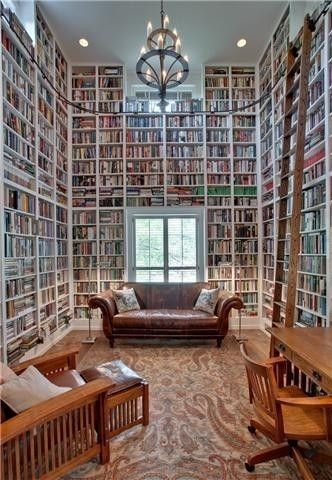 This elegant home library is right out of a fairy tale.  A rustic sliding ladder, high ceilings and statement lighting take the cake in this interior design.  Now to find enough books to line the walls.
The Zen Zone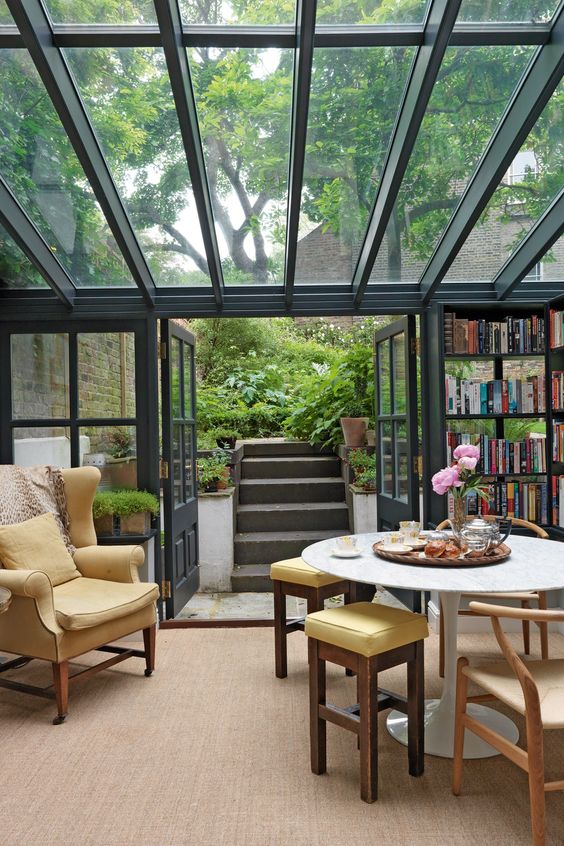 This open space is a perfect place to reflect, relax and read.  French doors open to an outdoor garden, and the quaint seating beckons you to sit with a cup of tea.  If you peek behind the books, you can see through the window and straight into the garden; how romantic!