The Michael Dawkins Showroom in NYC has been the talk of the design community.  Recently, I was invited to a private breakfast hosted and sponsored by Luxe Magazine, celebrating the opening of the Michael Dawkins Showroom in New York City!  New York City is one of two locations (the other being Miami, Florida), where the Michael Dawkins Showroom has been featured.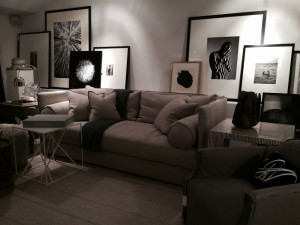 The showroom is gorgeous in neutral whites, grays, blacks and charcoals offering Michael Dawkins' very singular vision of interiors.  Notice how Dawkins directs your eye with lighting, and ambiance.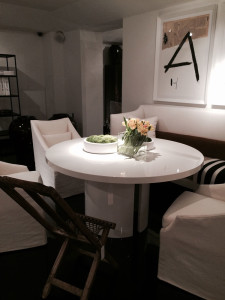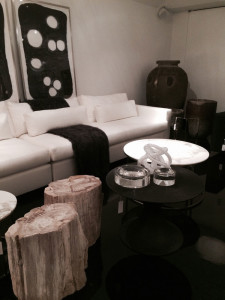 Incorporated into the displays were plenty of Belgian Linens, as well as one of a kind pieces, which Michael scours Europe for.  Michael Dawkins is highly-regarded for his ability to successfully integrate various textures, styles, and genres.  Each item featured in the Michael Dawkins Showroom was placed with careful scrutiny for an elegant and distinguished ambiance.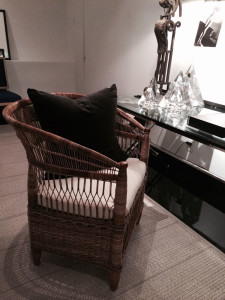 The Michael Dawkins Showroom in New York City is open to the public for viewing.  I highly encourage taking this daytrip!