Great architecture within a design literally sets the foundation for a tasteful environment.  Working modern staircases into your interior design adds sophistication and a sense of luxury.  These staircases are ideal for a working environment or even a beautiful studio; where do you envision these modern staircases?
This modern white staircase is refreshing without imposing on the rest of the design.  This staircase is featured in a Singapore interior design business, FARM.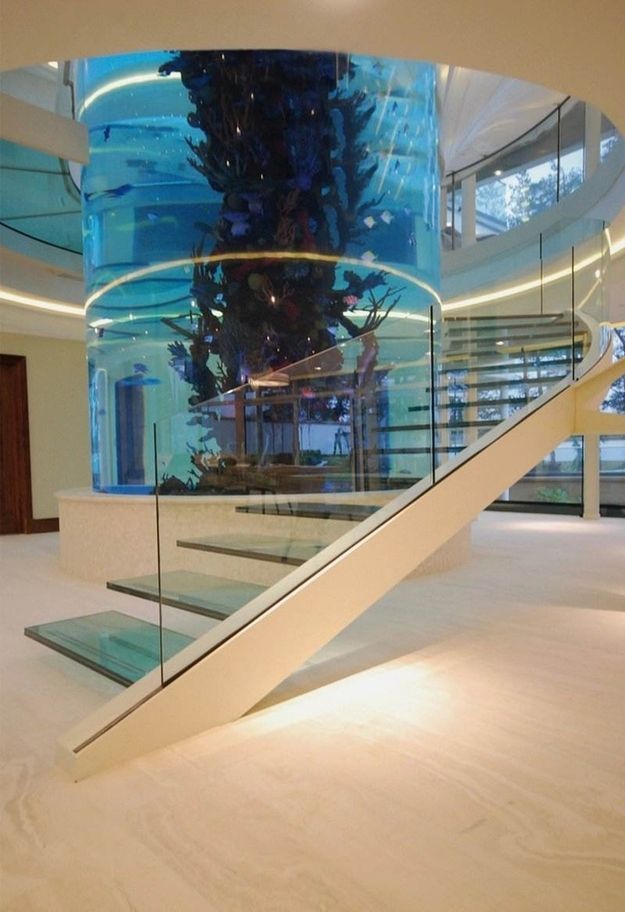 I love innovative design.  This incredible staircase wraps around a beautiful circular glass aquarium; it's so amazing, I almost didn't notice the floating stairs!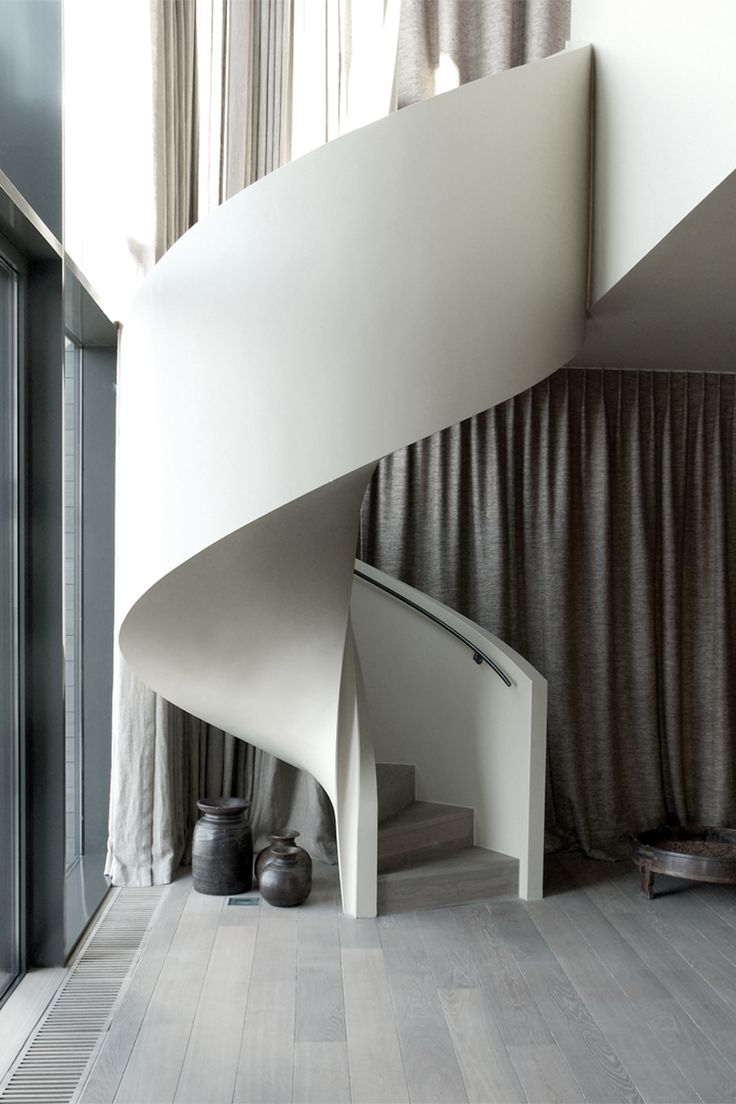 Minimalism is always trending.  There is great beauty in simplicity.  Everything about this interior is relaxing, from the shape of this staircase, to the cool grey and white tones used in the design.
While the previous modern staircases in this article are lavish and ornate, this is a design that could be worked into your interior for a sleek feel.
This modern staircase design is perfect for a beach house, or a house with a beautiful lake front view.  Imagine coming down the stairs for coffee and looking out over the water!
To view all of the staircase interior designs that inspire me, view my Staircase Ideas Pinterest board here!