There was so much genius inspiration to take in during Modernism Week Palm Springs 2016!  An annual celebration of midcentury modern design, architecture, art, fashion and culture, Modernism Week's signature February Event offers such a refreshing dose of design.  This year's Modernism Week in Palm Springs took place between February 11th and February 21st; I was so excited to attend!
About Modernism Week
Southern California's Palm Springs area hosts the Modernism Week festival, which features more than 250 events, including the Modernism Show & Sale and Signature Home Tours!  Modernism Week features a calendar full of films, lectures, and Premier Double Decker Architectural Bus tours, as well as modern garden tours, a vintage travel trailer exhibition and much, much more!
Show House Tours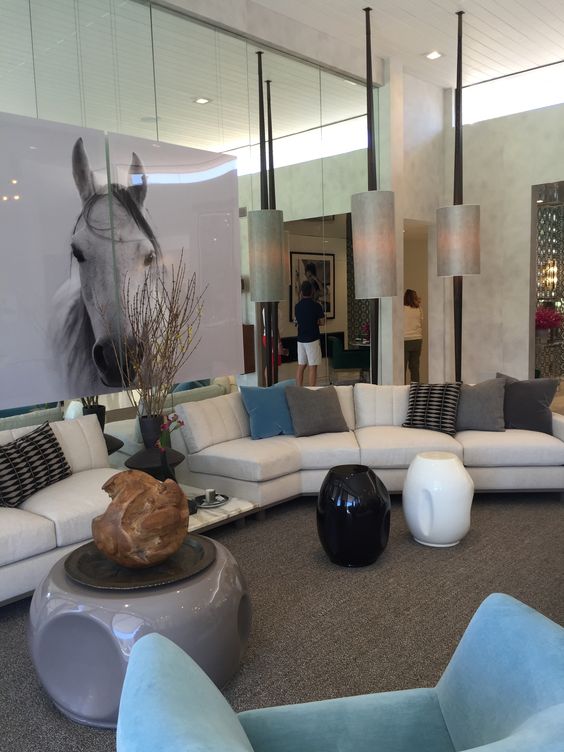 It's always inspiring to tour show houses during Modernism Week; I love to see what other designers are drawn to!  The above dining room designed by Martyn Lawrence Bullard speaks modern opulence and sophistication.  A beautiful table setting is always an eye-catcher!
Exploring Modernism Week
Rich with culture, there is so much to explore during Modernism Week in Palm Springs!  While exploring, I found so many unconventionally beautiful pieces and creations.  Vibrant color palettes, innovative architecture and the manipulation of found objects were some of my favorite things.
These bright sculptures were created with found objects.  The artist's yard was filled with various sculptures in eye-popping acidic hues.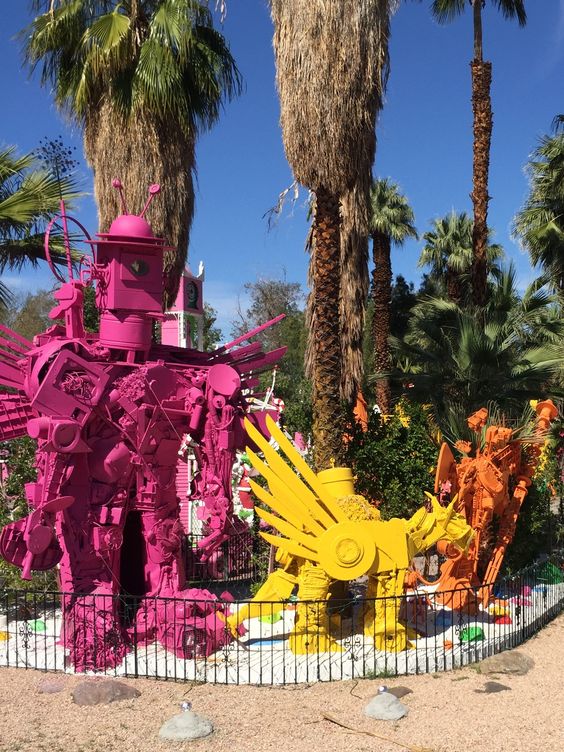 Next week I will share some of my favorite buildings and houses from the Architectural Tour I took during Modernism Week in Palm Springs!
For more photos from my trip to Palm Springs during Modernism Week 2016, visit my Modernism Palm Springs 2016 Pinterest board here.