I have always loved Phillip Jeffries wallcoverings and use them in my client's interior designs often.  Phillip Jeffries is the world's leader in natural, textured and specialty wallcoverings.
Chappaqua Living Room:  Details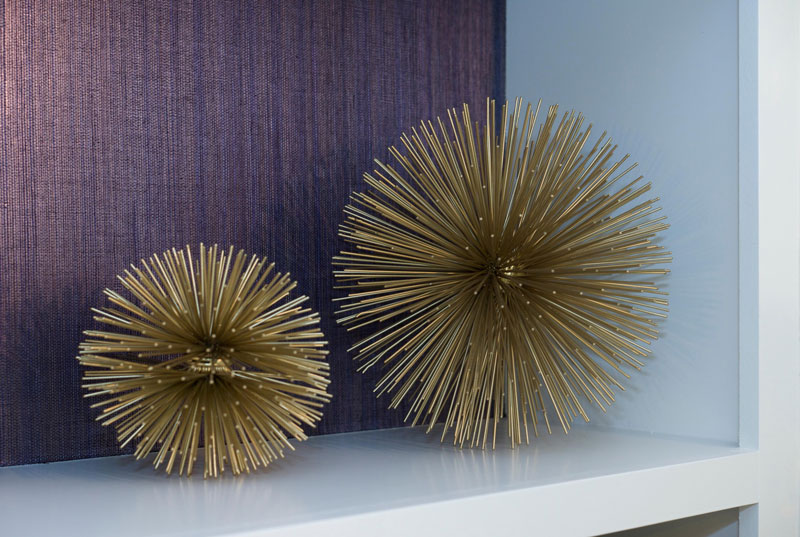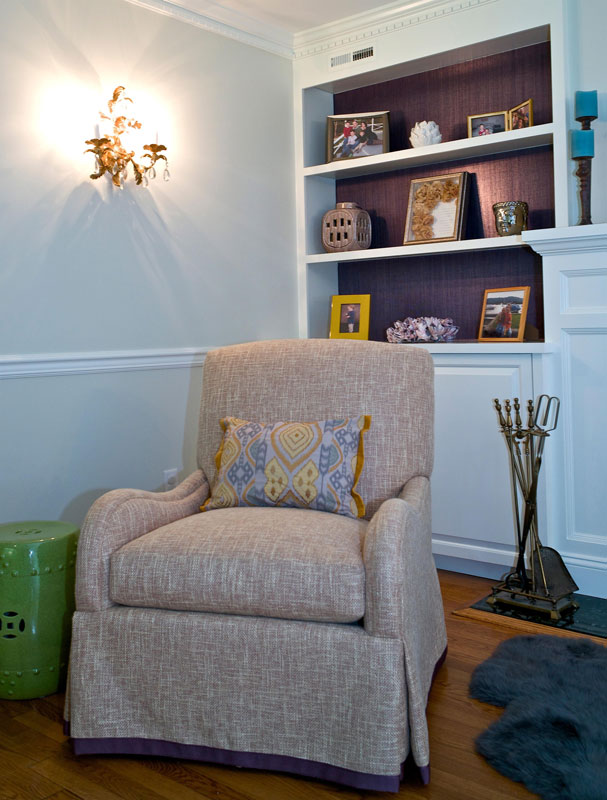 Recently I completed a living room design for a client located in Chappaqua, New York.  The living room features a transitional style, incorporating beautiful elements of design while remaining family-friendly.  To add a texture to an otherwise unused area, I placed grasscloth wallpaper in the back of the bookshelf.
Phillip Jeffries:  Fall 2016 Collection
The fall 2016 line from Phillip Jeffries features a stunning array of textures and colors.  These are my favorite wallcoverings from this season's collection.
Abaca Mist
I love how sophisticated the Albaca Mist wallcovering is and love the beautiful, dark color.  Hints of metallic peek through the woven abaca scrim, drawing the eye into the rich color.
Brushstroke Silk
Add a modern edge to your loft or city apartment with Phillip Jeffries' Brushstroke Silk wallcovering.  Reminiscent of a shadow print, this juxtaposition of light and dark is sleek and chic.
Urban Views
Introduce stylized glamour to your restaurant with the Urban Views wallcovering!
Reflections
I could see the Reflections wall covering in a modern kitchen or powder room.  The shimmer-quality could introduce a little light to an area that needs a pick-me-up!
Vinyl Against the Grain
For a super sophisticated finish, feature chevron on the walls instead of the floor!  Vinyl Against the Grain is an architectural take on the natural elements.
Browse all of the collections from Phillip Jeffries here.