As the end of the summer heats up, these pool and pool house ideas will inspire you to stay cool in style!
This wonderful secluded pool with an almost-hidden pool house is such a stand-out. It is chic, inviting, and peaceful all at the same time.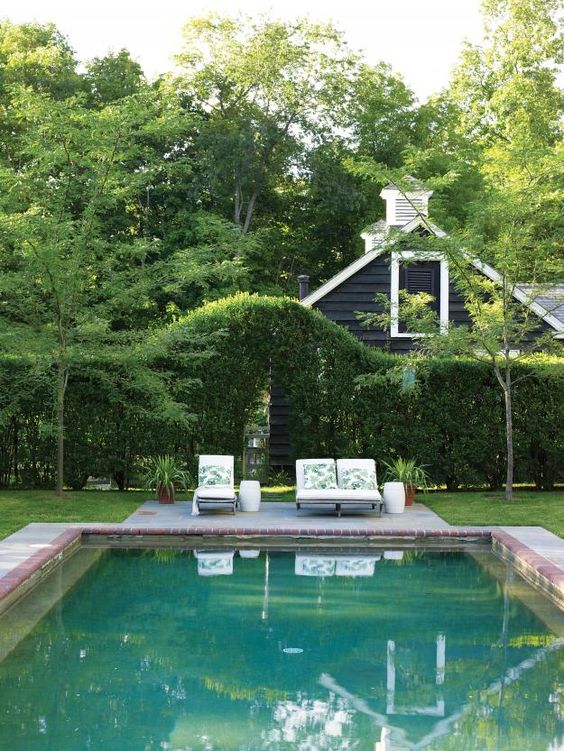 This pool house in the Belgian countryside is a former barn and features steel frames and original beams; the pool is sheathed in glass mosaic tiles, and surrounded by Belgian bluestone. The overall feel evokes a sort of rustic minimalism.
This cottage with its in-ground pool and eating area is so cozy and serene — a backyard getaway for two! This lovely design shows you don't have to "go big" to create something beautiful.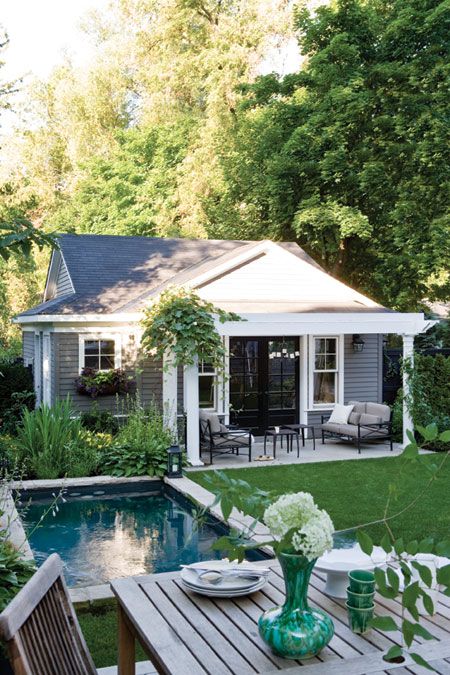 This comfortable, family-friendly pool house is ready to host a steady stream of visitors on sunny afternoons. It features outdoor shower, outdoor kitchen, and stylishly casual furniture, perfect for entertaining or simply enjoying time with family.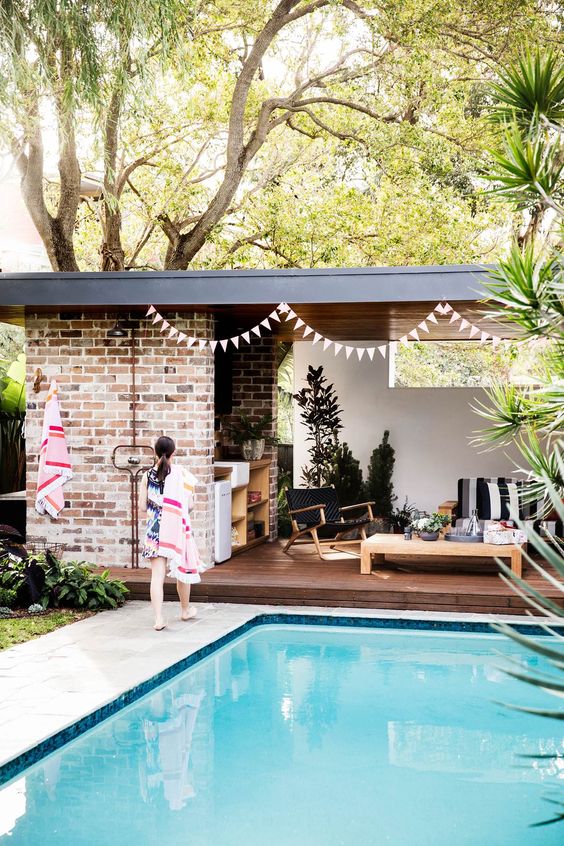 If adding an outdoor bar to your poolside design is on your summer bucket list, this cute window idea might be the perfect solution for your pool house or cabana. Perfect for serving lemonade to the kids or cocktails to the adults!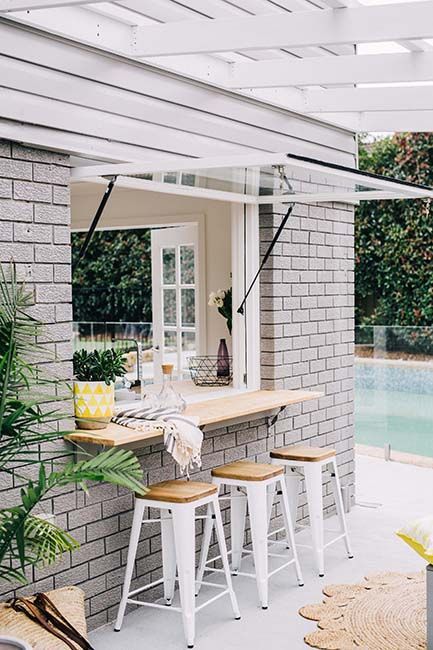 Now this is a pool-house I could happily spend every summer day in! It serves as a gorgeous guest house and a great place to retreat from everyday life.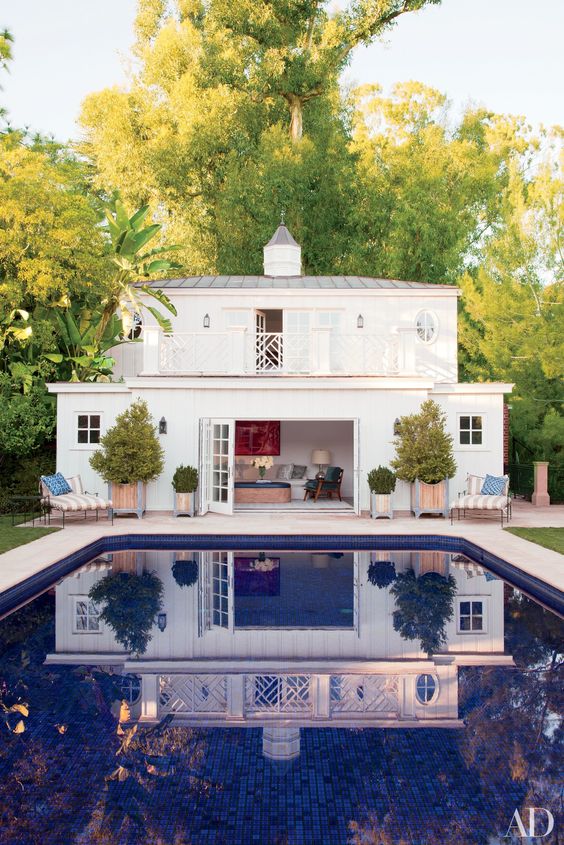 Who says you don't need a pool in paradise? This pool is surrounded by an incredible amount of greenery to create a true backyard oasis.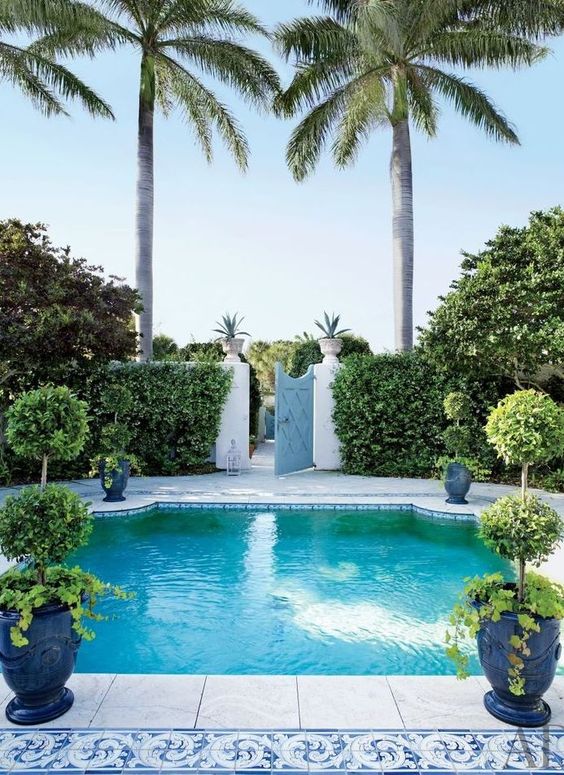 What does your perfect pool or pool house look like?