Sleeping porches are perfect for relaxing on a summer evening.  A sleeping porch is a great way to relax while overlooking a scenic area of your property; I love the idea of creating a sleeping porch for a beach house as well.  Here are some of my favorite sleeping porch ideas.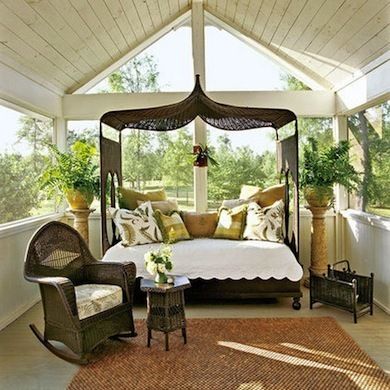 Selecting a Location
A sleeping porch is usually screened in and located on a deck or balcony.  You can design your sleeping porch for ground level entry or a higher storey.  The key to selecting the perfect area to build your sleeping porch?  Location, location, location!
Westchester's Rustic Ranch-Style Sleeping Porch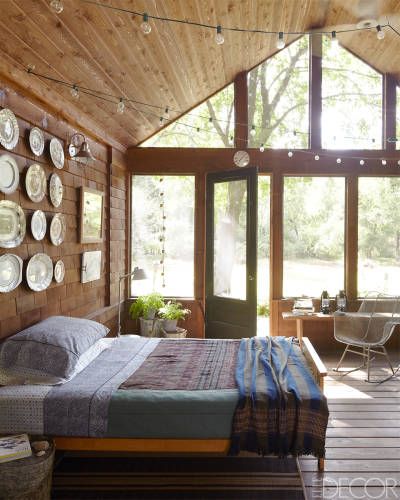 How quaint is this rustic ranch-style sleeping porch?  Designed by William Abranowicz and his wife, Andrea Raisfeld, this Westchester home has the perfect room to rest in.  View their entire home here.
The Secret Garden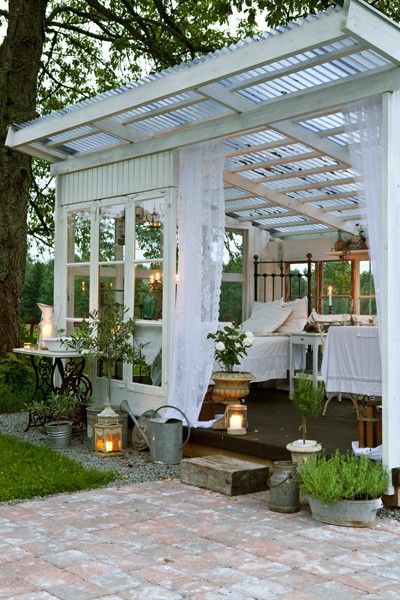 If you're an avid gardener and want to spend more time around your beautiful blooms, consider working a sleeping porch in!  Lanterns with glowing candles make for perfect lighting.  Imagine waking up to a gorgeous garden?
Boathouse Romanticism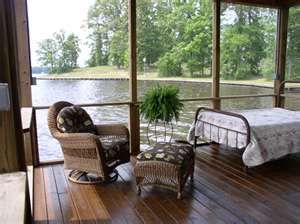 Wicker details and open windows make this boathouse's sleeping porch a dream.  When selecting furniture for your sleeping porch, take your time to shop for a daybed or an original wrought-iron frame for an original look.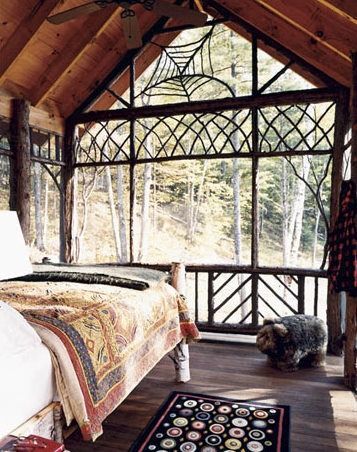 View more of my favorite sleeping porch designs on my Pinterest board here.