When remodeling your space, take your staircase architecture to the next level!  From natural banisters to glass siding, staircase architecture can be as unique as you imagine.  Inspire your design with these beautiful and clever staircases.
A Natural Wood Staircase
When selecting natural wood for your staircase, there are so many different kinds to consider!  From sturdy bamboo to rustic oak, all natural wood features unique variations within the wood.
The Banister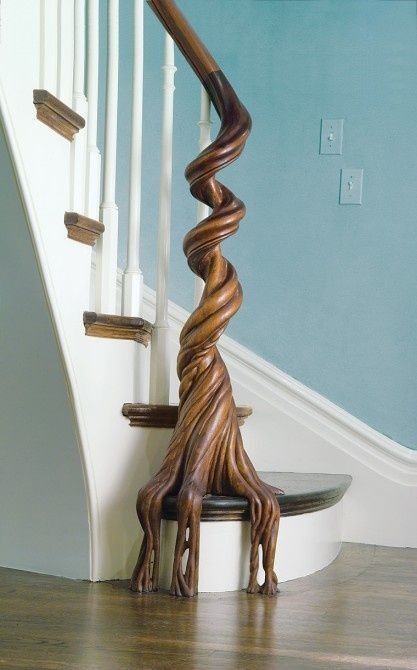 This custom banister replicates the roots of a tree.  This is one detail that refuses to be overlooked.
The Steps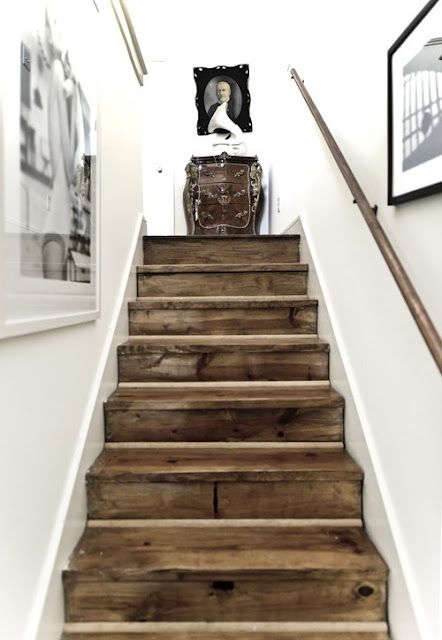 Perfect for a beach house or a cozy New England cabin, these weathered stairs give a rustic feel.  This is a great way to re-purpose wood from within your remodeled home!  I would love to have these beautifully weathered stairs in my beach house.
The Structure
Natural and grand, this carved wooden staircase features a unique shape and beautiful craftsmanship.  From the shape to the smoothly sanded wood, this staircase's structure is very zen.  Note the juxtaposition of materials used in the ceiling, walls and flooring of this interior.
A Crisp Cream Staircase
Traditional design is given a twist with modern staircase architecture.  Reserved yet elegant, stately without being too loud, a crisp cream staircase is always in style. I love the idea of making a home your own.
The Banister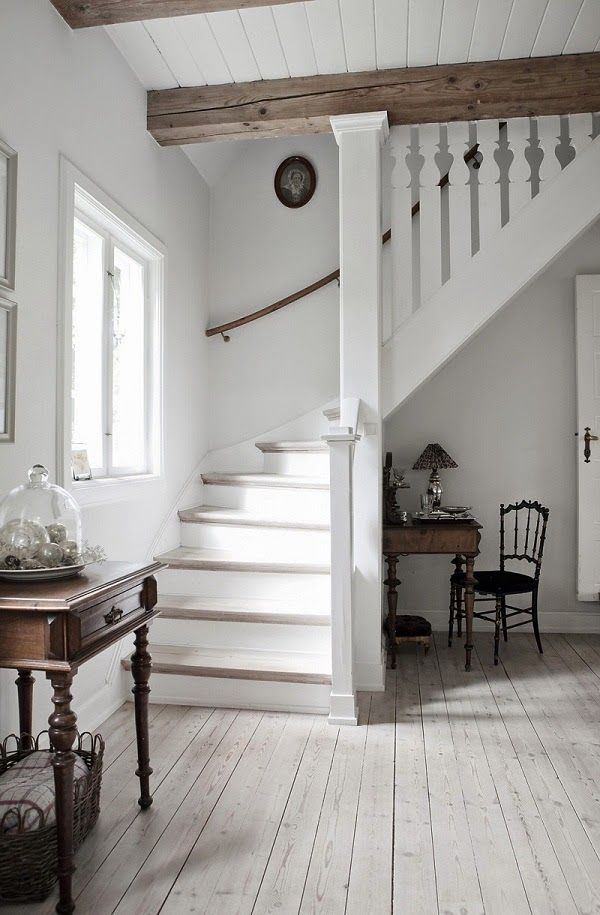 This Danish country-style home's banister could very well belong to a New England cottage!  The staircase's banister stretches to the ceiling, drawing your eye into the cutout design of each baluster.
The Steps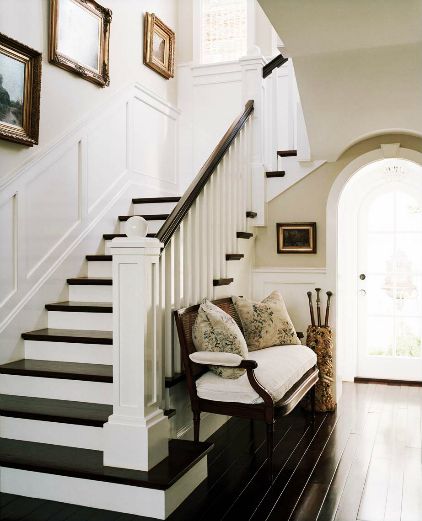 The smallest detail can make a world of difference.  This designer has created a staircase which flares out!  I also love how the tread of each stair is painted black, giving this staircase a distinctly refined feel.
The Structure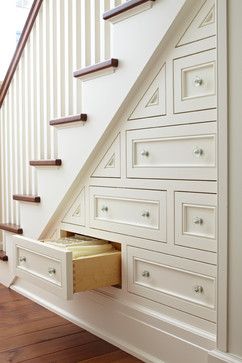 Make your house a home and design with storage in mind!  Mapping out a staircase with built-in drawers for maximum storage is genius!
I bet you will never think of staircases the same way again!  Stay tuned for part two of this feature!