Last week I shared some of my favorite floor lamps; this week, the discussion is all about table lamps!  A perfect accent, table lamps shed a little light while adorning your side table, night stand, or desk.
1.  Batsford Vase Table Lamp, Vaughan Designs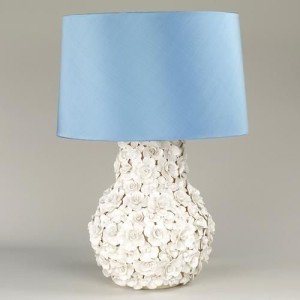 The Batsford Vase Table Lamp from Vaughan Designs is so bedroomy!  Vaughan Designs is known for creating stylish, classical lighting made at the highest standards.  Each delicate ceramic flower embellishment speaks volumes about the craftsmanship of items from Vaughan Designs.
2.  Crackled Gourd Vase, Vaughan Designs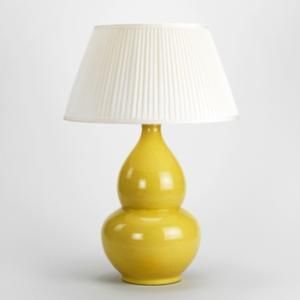 Vaughan Designs' Crackled Gourd Vase is simply fabulous; I love the acid yellow of this gourd lamp.
3.  Woodville Table Lamp, Vaughan Designs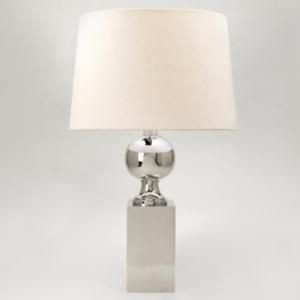 Are you looking for something a little more structured for your room?  The Woodville Table Lamp from Vaughan Designs is beautifully balanced.  Made of nickel, the Woodville Table Lamp is shown with a natural linen lampshade; what wonderful juxtaposition!
4.  Large Bologna Table Lamp, Vaughan Designs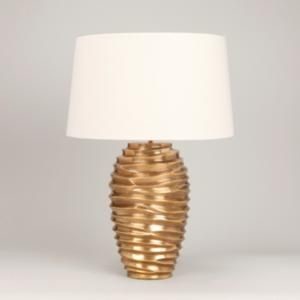 Made of brass, this Large Bologna Table Lamp from Vaughan Designs is adorned with a Gardenia Linen lampshade.  I love the movement in these lamps!
5.  Venetian Glass Lamp- Item Number 7064, Decorative Crafts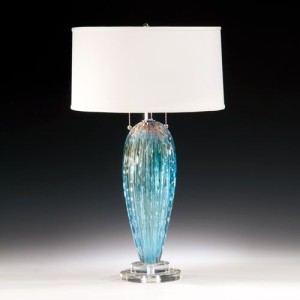 This hand-blown clear and aqua Venetian Glass Lamp from Decorative Crafts is striking and delicate.  Decorative Crafts has been importing fine furnishings since 1928.
6.  Alabaster and Brass Lamp- Item Number 8079, Decorative Crafts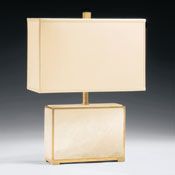 I use this Alabaster and Brass Lamp from Decorative Crafts a lot!  The antiqued solid brass is subtle while remaining stately.
7.  Christopher Spitzmiller Inc.
Christopher Spitzmiller Inc. features a variety of unique lamp designs in select, carefully-chosen Specialty Home Stores.  I love Christopher Spitzmiller Inc.'s elegant collection here are a couple of newer more unusual styles that can make a room feel unique.