One of my more personal interior design projects was the Akonia project.  This office was designed for long-time clients of mine, who have a very sophisticated aesthetic and love to travel which leaves them open to new ideas!  I was given free reign from the beginning of this project, and was lucky that my clients were so open to so many new materials.
The Project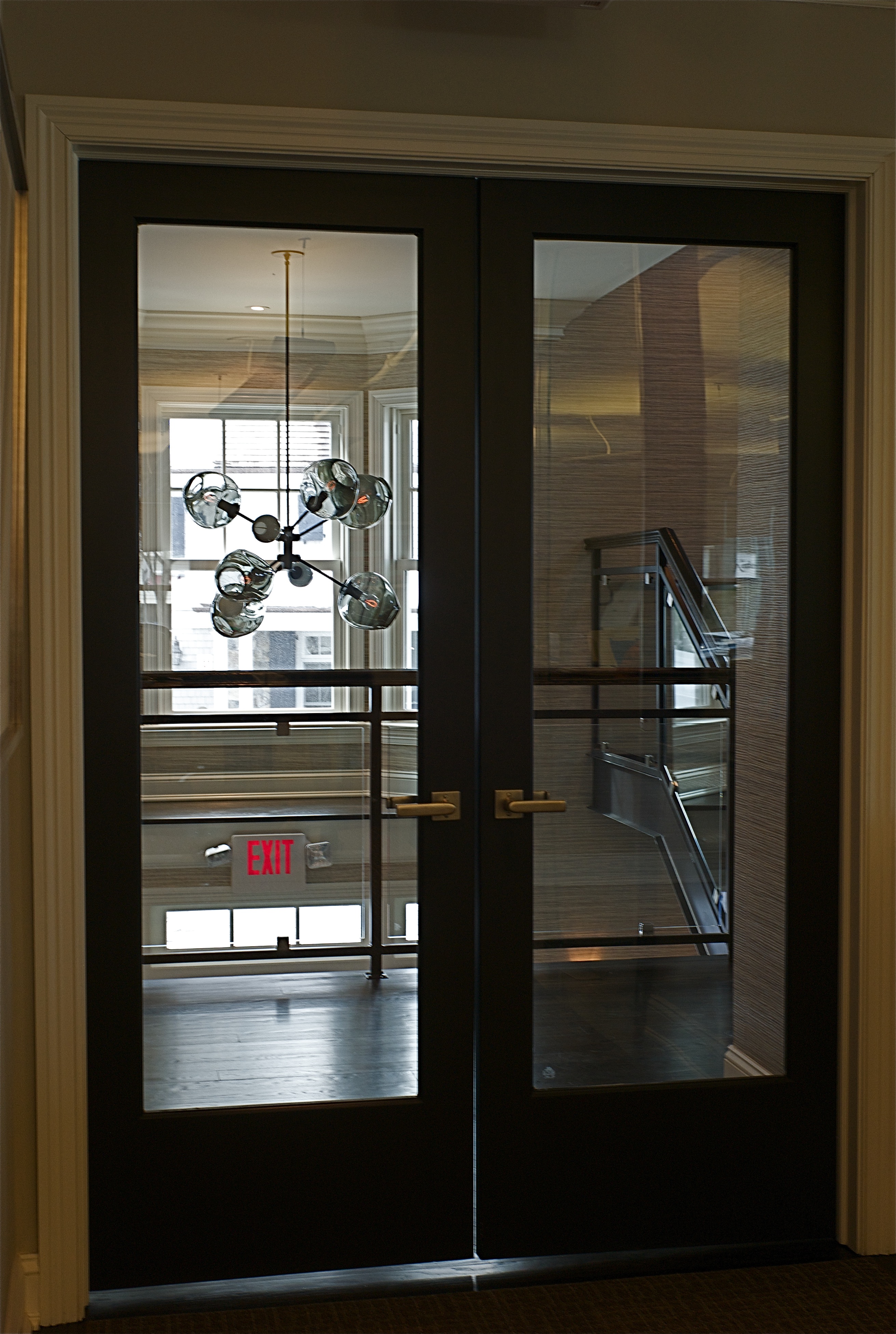 The building is a private family office, utilized by the entire family.  While assembling this design, I wanted to ensure that the office I was designing was as unique and refined as my clients.
Design Elements
I wanted to cultivate an environment that was timeless and chic; each design element was able to stand alone as a focal point while intermixing with the rest of the space.  I used a lot of wonderful details in this project; many of which were custom!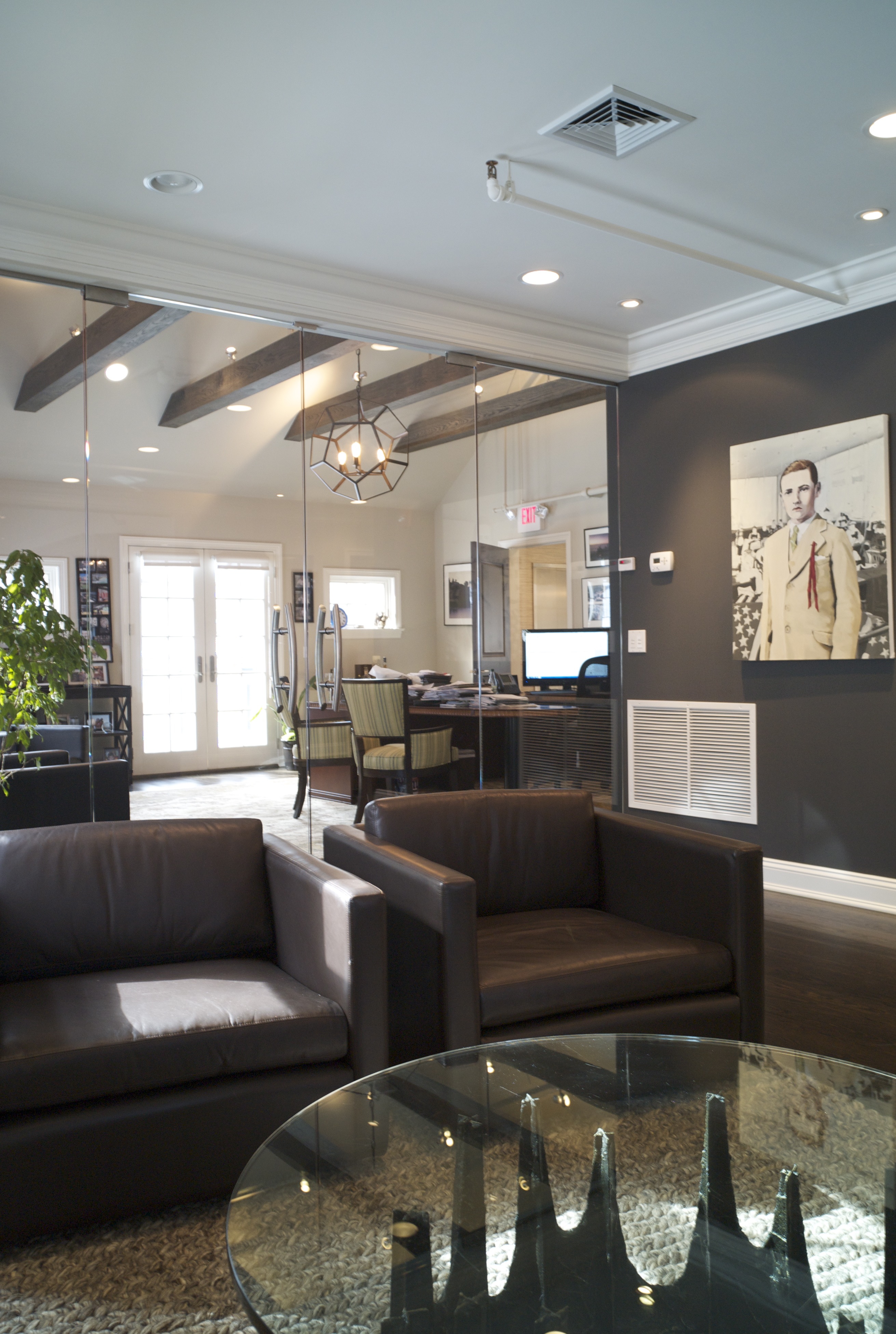 I found a fabulous original Paul Evans bronze stalagmite cocktail table for the reception area, which I instantly fell in love with!  This practical piece only looks like art you shouldn't touch.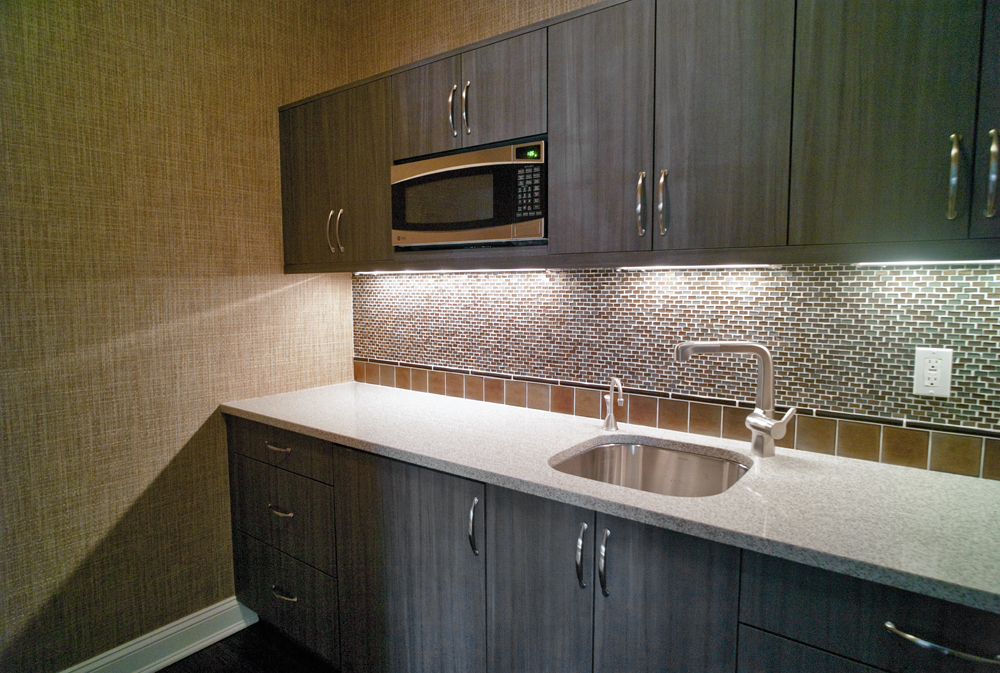 I also used custom stone and tile from Artistic Tile throughout the design.  Artistic Tile is a family owned business which caters to the needs of designers, which makes bringing a design to life simple and stress-free!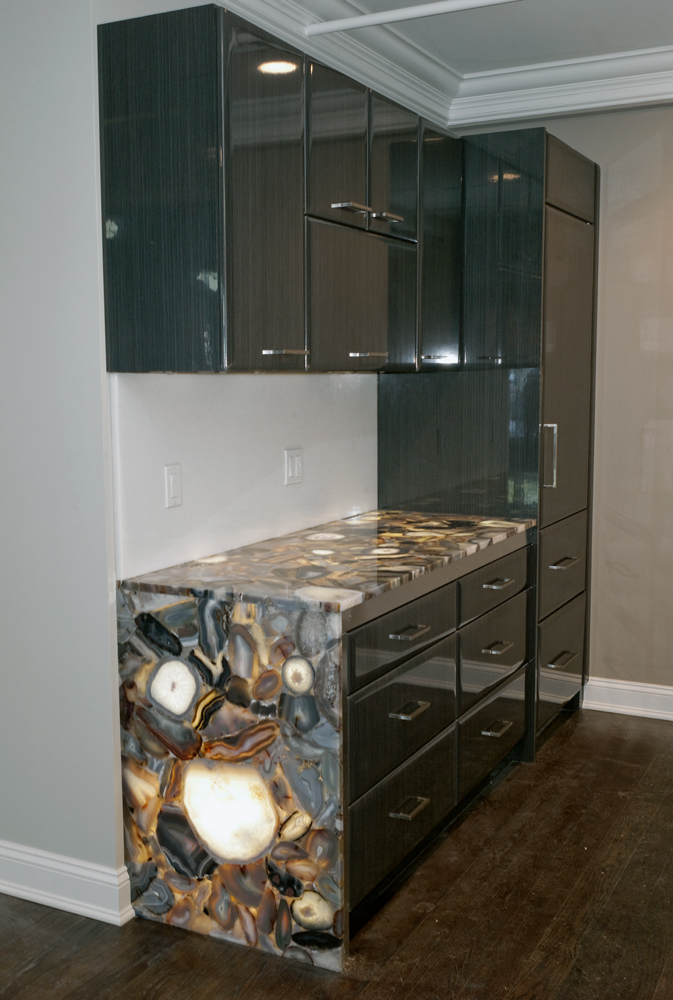 I found the perfect semi-precious stone slabs for the main kitchen from Concetto Stone.  The natural variations in the stone break up the strict palette and draw the eye inward!  The stone counter tops feature custom designed and built-in light trays which illuminate the top and waterfall sides of the counter top.
 One of my favorite features in this interior were the custom designed Lindsey Adelman light fixtures which I commissioned and collaborated on!  Other fabulous light fixtures used throughout the design were by Gregorius Pineo!
The Akonia project was a success!  I am happy to report that my clients love their new offices!  View more photos from this interior design here.