In my previous article I shared great finds from one of my most loved stores in East Hampton, Mecox Gardens!  This week  I am featuring one of my favorite galleries which I have been visiting for years- The Drawing Room Gallery.  Open Monday through Saturday from 10 a.m. to 5 p.m., this gallery is a perfect day-trip destination!
The Drawing Room Gallery is a contemporary gallery which exhibits original pieces of fine art to all art enthusiasts.  Owned by Kenleigh & Michael Larock since 2004, The Drawing Room Gallery has become a creative haven for the public.  Featuring both local and national contemporary artists, The Drawing Room Gallery's collections are a fantastic source of varied inspiration; exhibits range from paintings, sculptures, photography, and drawings, and are constantly rotated.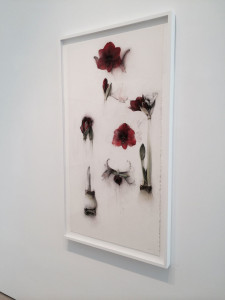 Hosting a variety of events from meet-the-artist opening receptions, artist talks, workshops, movie nights, community dinners (AKA "The Artists' Table), and more, this is one gallery that always makes for a memorable venture.  View current and upcoming exhibitions hosted at The Drawing Room Gallery online here.  The Drawing Room Gallery's blog is a fantastic resource for inspiration and staying in the know regarding currently promoted artists and exhibits.