Imagine your floors as a statement piece with these painted floor trends.  Painted floors are an ideal way to give your home a custom, distinctive look.  Whether you choose an all over pattern, a burst of color, or a free form design, your painted floor is guaranteed to be an attention-grabbing feature in your home!  Which of these painted floors do you love?
Floors Take Shape
Geometric patterns are a bold choice for painted floors.  This eye catching option works well on concrete or wood floors.
Bohemian Rhapsody
A flowery pattern or design gives a more playful, bohemian look.  You can add a burst of color or choose a more subdued design to suit your own space.  This fun flooring is great for a mud room or yoga studio!
A Girl's Best Friend
Diamonds are a girl's best friend, and coincidentally a fantastic flooring design!  Diamonds can impart a retro look or can be arranged with a more modern sensibility.
The New Englander
Stripes create an interesting look, whether they are strictly linear or angled into a striking herringbone pattern.  I love the idea of a striped floor for a beach house!
The Bold & the Beautiful
Finally, consider a colorful design all over the floor.  This amazing look really lets your artistic side shine, making your floor a canvas for expressing your individuality!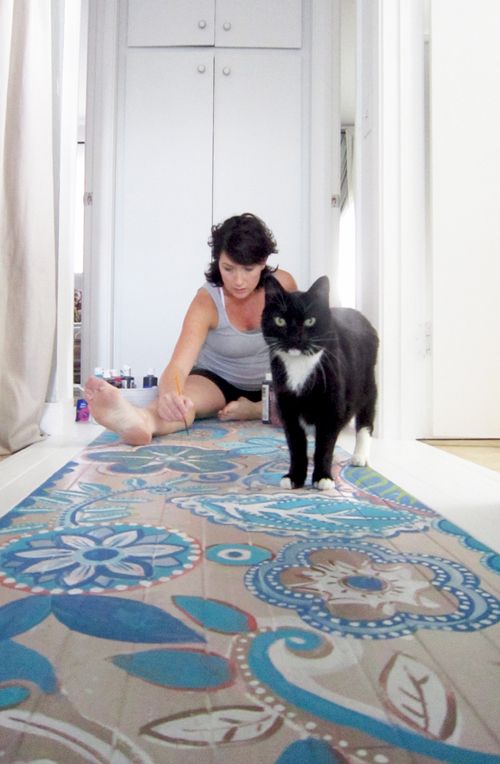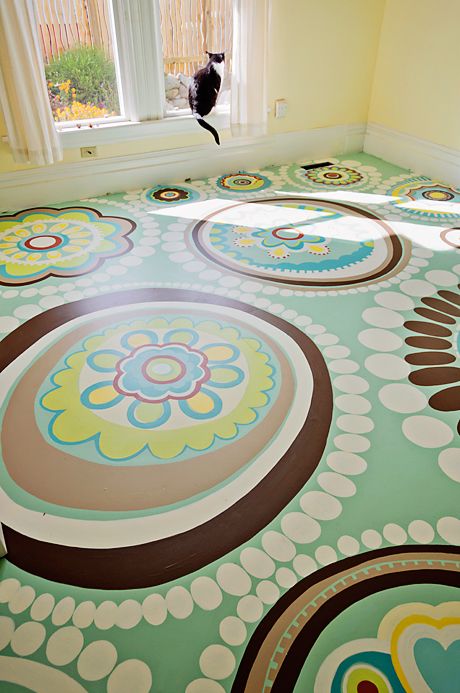 For more painted floor inspiration, visit my Painted Floors Pinterest board here.