How light filters through your window treatments can set a tone for your entire room.  Step outside of your comfort zone by experimenting with alternative window treatments!  Whether your goal is to add structure with a valence or set a mood with shades, these window treatments are sure to inspire.
Gorgeous Glass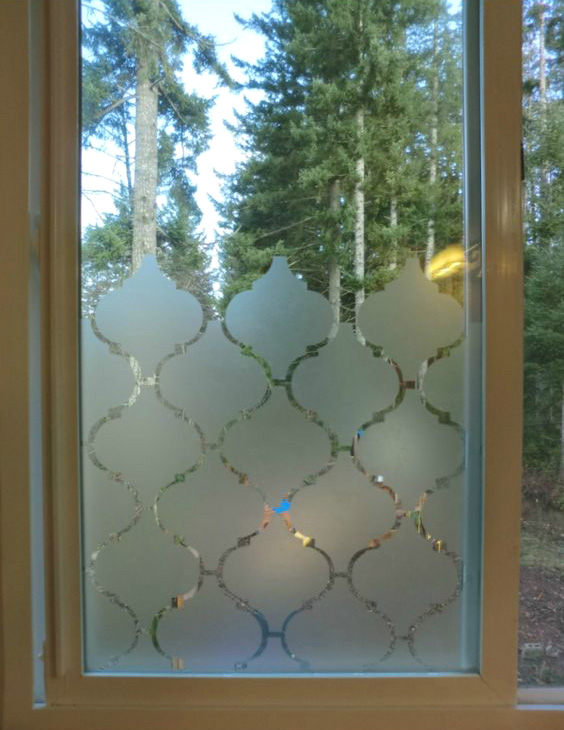 Stained glass is beautiful, but etched glass is smart!  If you're looking to maintain a discreet level of privacy, but ditch your curtains or shades, etched glass is a fabulous alternative.  I love this Pinterest user's design, which allows light to shine through without anyone peeking in!
Flirty Florals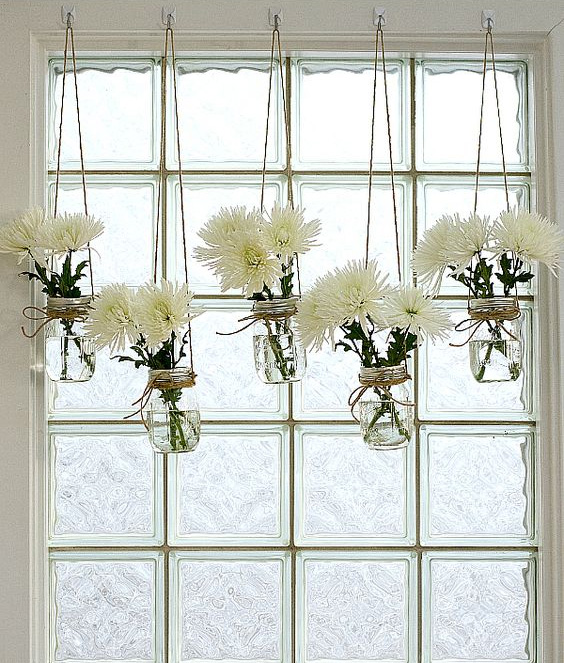 Speaking of Pinterest, there are so many DIY projects to try!  Don't be afraid to experiment with your window treatments; you might find beauty in an unexpected place.  I love this whimsical bohemian window accent; now where are those Moroccan throw pillows?  View the DIY here.
Light & Space
Design is a balance of function and beauty.  I love the idea of adding bookshelves under windows to create the perfect reading room!  Just the right amount of light filters through with woven shades, for a cozy and personal feel.
Structured Sophistication
Give your room a fresh, sophisticated makeover simply by changing your window treatments!  Roman shades are inconspicuous behind these crisp drapes.  When composing structured window treatments, attention to hardware and hemlines is key!
Valance Balance