Classic wine cellars hold an air of romance and mystery, while modern wine storage is sleek and innovative with temperature-controlled technology and more!  Inspire yourself (and enjoy a glass of your favorite wine) while scrolling through these wine storage designs.
Parisian Classic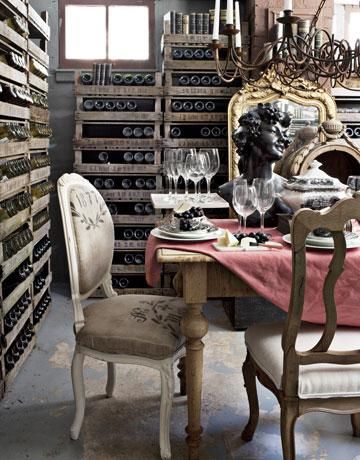 This classic wine cellar is located in the basement of a French interior.  The gild ornate mirror, flour sack upholstered chairs and rustic wine racks give an ornate ambiance.
The Wine Room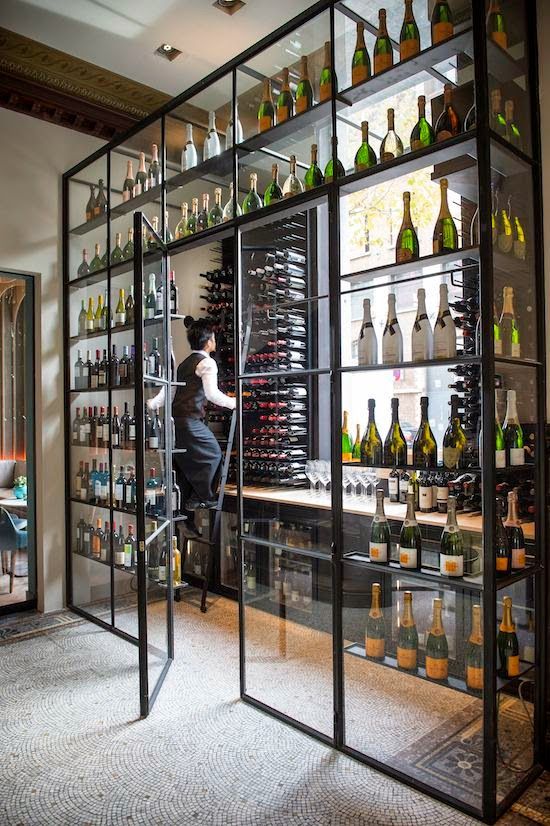 This modern restaurant stores their wine in a beautifully organized room.  The shelving keeps the wine sorted and the glass windows showcase the beautiful bottles perfectly.
Project Renovation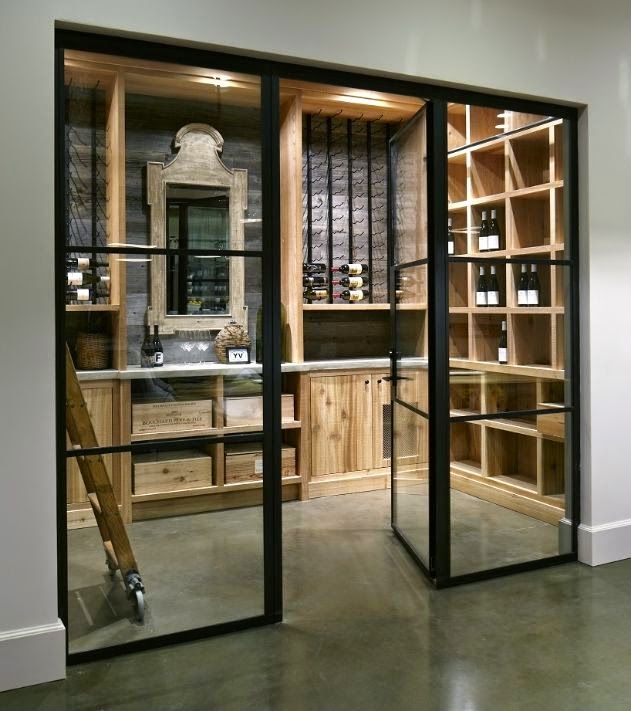 Incorporate your wine collection into the main level of your home!  I love this transitional design's combination of built-in wooden shelving and storage and floor-to-ceiling glass entry.
Sleek, Modern & Minimal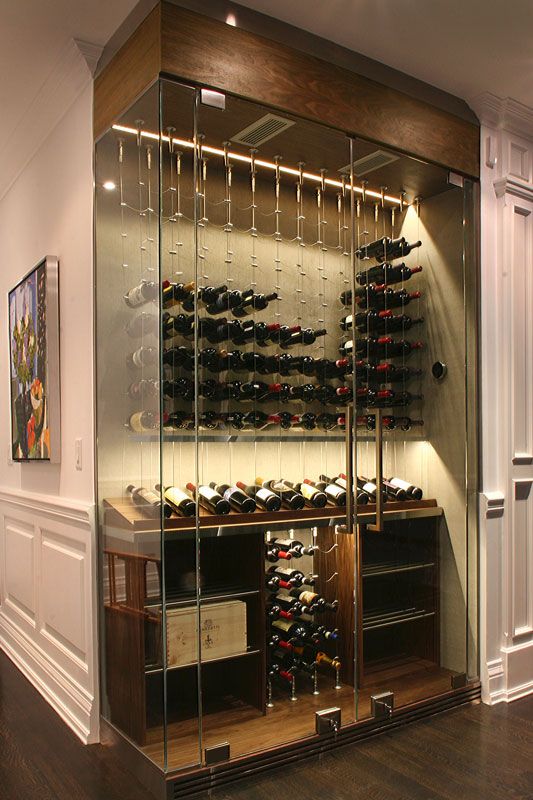 Adapting a main-level wine storage unit into a constricted space is possible as well!  Here is a Modern Cable Wine System Wine Cellar by Papro Consulting 37, which is perfectly sleek and modern.
Free-standing Wine Storage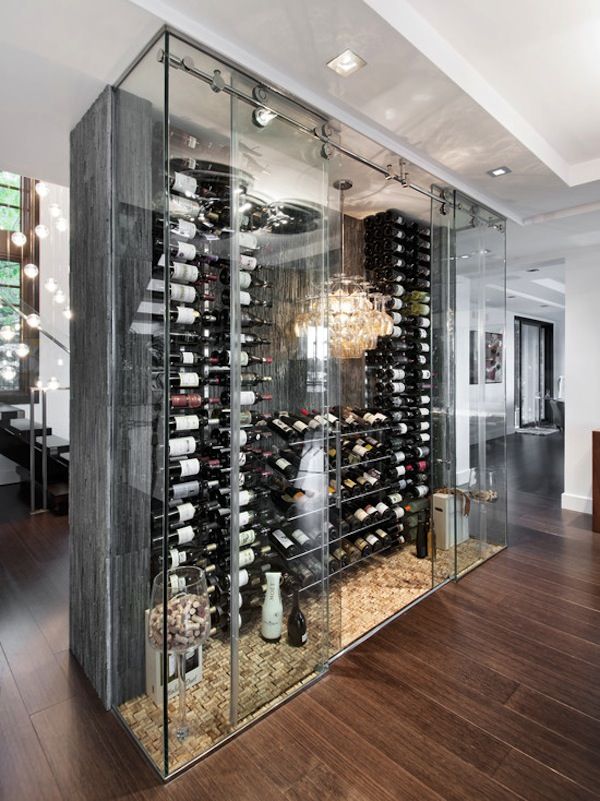 Ideal for a loft-style home, this free-standing wine storage is gorgeous for entertaining and perfect for those proud of their growing wine collection!  The  best part?  Incorporating this free-standing wine storage into your home or business allows you to utilize otherwise negative space for functional design.